Nix and Grin, are two cryptocurrencies of recent appearance in the cryptographic landscape focused on privacy and anonymity. These characteristics in today's world are hard to find since privacy has been lost and there is almost total control over people, both in their bank accounts, social networks, mobile phones, etc. They are a very precious asset and we all have the right to recover and regain control.
In this review we will see what differences there are between the NIX and GRIN projects and what they can contribute to the cryptocurrency sector in the future.
NIX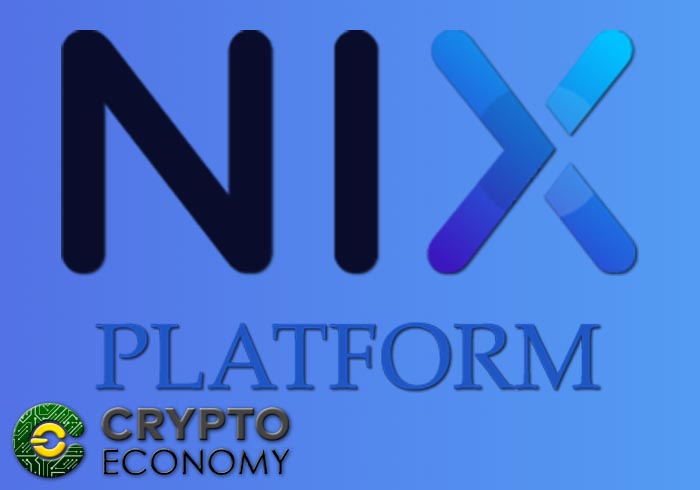 NIX wants to return the anonymous and decentralized environment that cryptocurrencies had at the beginning as two of its pillars.
The NIX team is working to bring the first decentralized exchange manager to the crypto landscape, where each integrated DEX will function as a node for private transactions between chains.
In this DEX administrator you can make intra-blockchain transactions and transactions between DEX. You can send, exchange or maintain your digital assets privately and without third parties.
NIX did not have an initial ICO to finance the project. On June 27, 2018, 38 million NIX were distributed through an airdrop, where the owners of Zoin (currently Noir) received 2 NIX for each Zoin in possession, this occurred in block #297800 of Zoin.
Data on NIX
Max Supply: (102,210,160 NIX of which more than 44 million are currently in circulation), the max supply is expected to be reached in about 40 years.
Genesis Block: June 27, 2018, the project's Mainnet was launched and its Genesis block was created.
Algorithm: Proof of Stake (PoS) / LPoS (custom).
Time per block: 2 minutes.
Staking reward: ~ 2.5 per block.
Ghostnode reward: ~ 8.4 per block.
Protocol: Ghost, consisting of a set of sub-protocols that include Sigma, commitment key packages, Zero knowledge proofs, Tor and Dandelion++ .
Links of interest
GRIN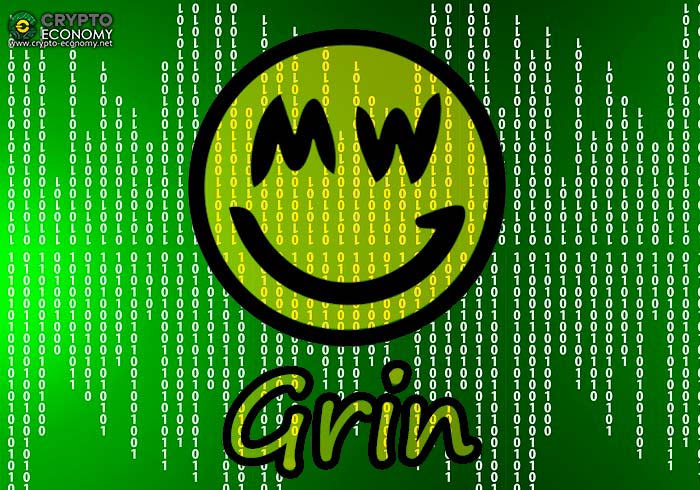 Launched in January 2019, Grin's goal is to offer anyone the necessary tools to perform electronic transactions or save money without fear of external control, censorship or restriction.
Like NIX, the project did not have a previous ICO to be financed and is not controlled by any company or individual. In this case, the management model is based on donations.
Grin's cryptocurrency is private and scalable thanks to MimbleWimble's blockchain technology, which is distinguished by completely hiding transactions and their great scalability.
Grin does not use addresses. To send or receive Grin, the sender and the recipient must send a round-trip information between them. This interaction does not require that both parties be online at the same time.
"There are 3 main properties of Grin transactions that make them private:
No addresses.
No quantities.
2 transactions, one that spends the other, can be merged into a block to form only one, eliminating all intermediate information.
The first 2 properties mean that all transactions are indistinguishable from each other. Unless you have participated directly in the transaction, all inputs and outputs seem random data (in jargon, all are random curve points).
Also, there are no more transactions in a block. A Grin block looks like a giant transaction and any original association between inputs and outputs is lost." Grin github.
Data on Grin
Max Supply: Grin's supply is unlimited, but there are currently 18.6 Million GRIN in circulation.
Genesis Block: January 15, 2019, its Mainnet was launched and its Genesis block was created.
Algorithm: (Cuckoo Cycle) Proof of work in two variants called Cuckaroo29 and Cuckatoo31.
Time per block: 1 minute.
Programmed in: Rust.
Reward per block: 60 GRIN.
Protocol: Mimblewimble and Dandelion.
Links of interest
Conclusion
The projects focused on anonymity and privacy, maintain one of the essences of cryptocurrencies and want to give it back to the people. Both projects can certainly give a lot to talk about in the crypto sector and although the two are based on privacy, they should not have problems to live in the crypto-world.
NIX and its DEX administrator opens new horizons for the crypto community, providing decentralization and complete privacy to its users. All this created in a simple and accessible environment for all.
The community-driven Grin decentralization is part of the original spirit of cryptocurrencies. Mimblewimble brings privacy and scalability to the project.