NFT startup Ether Cards has integrated Chainlink Verifiable Randomness Function (VRF) for its NFT card sale that started on Thursday, March 18.
Ether Cards announced the news in a blog post on Thursday, March 18. According to the announcement, the Ether Cards sale will call the Chainlink VRF several thousand times during the process of issuing the cards to ensure a genuinely fair trait assignment process.
Ether Cards is an NFT gamification and monetization platform that allows anyone to maximize the benefits and value of their NFT tokens. The Ether Cards' team consists of industry veterans including the Ethereum Foundation and Consensys. The platform consists of two parts: the EtherCards platform and Token.
Ether Cards offers NFT cards where each card carries a smart-contract-based "Trait" designed to prompt continued user engagement. These traits are a kind of special offer as some might grant their holders discounts on future pack purchases, while others might increase the likelihood of a future rare NFT card.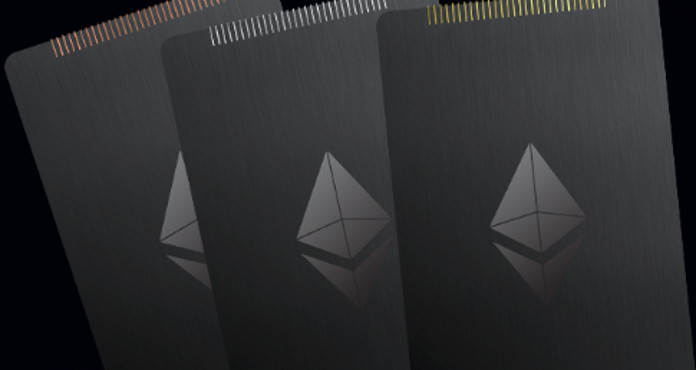 The platform sold $3.7 million worth of non-fungible tokens (NFTs) in a pre-sale that closed earlier this month. The project is initially selling 10,000 exclusive NFTs that make up the Ether Cards limited-edition collection. During the pre-sale, NFT collectors snapped up 1,752 total cards. The main sale of the remaining cards commenced yesterday, Thursday, March 18.
Ether Card is offering three types of NFT cards: OG (Original Gangster), with only 90 pieces ever minted, Alpha, with 900 pieces minted, and Common, with 9,000 pieces minted. Prices start at 0.3 for Common cards increasing to the top of the price bracket for OG cards, valued up to 55 ETH. These limited-edition cards also never expire and will only ever be available during this sale event.
These cards are equipped with traits, special abilities, and advantages that each card will bring to its owner. Card owner can then put their cards and Traits to use on the Ether Cards platform. Traits will offer special privileges to card owners and creators, and to make distribution of these unique privileges fair, Ether Cards has employed Chainlink's VRF to randomly assign the features to cards at the point of sale.
The team said that after evaluating several Random Number Generator (RNG) solutions, they had selected Chainlink VRF as it generates both a random number and an on-chain cryptographic proof which is important to ensure that the randomness underpinning the distribution and characteristics of NFTs was generated in a manner that is provably fair and unbiased.
Andras Kristof, the founder of Ether Cards, commented:
"Integrating Chainlink VRF is a major step forward in the progression of Ether Cards, especially with randomness being one of the key elements to creating value and fun within many gamified NFTs. Chainlink VRF allows Ether Cards developers to provide unquestioned proof in the fair and tamperproof distribution of NFTs and assignment of traits, ultimately resulting in a maximization of user trust in the platform."
---
If you found this article interesting, here you can find more Chainlink News