On the 13th of May 2019, the 17th floor of 20 Queen Street West in Ontario Toronto will be full of staff from two firms the Ontario Securities Commission (OSC) and their counterparts from NextBlock Global Limited to attend a public hearing settlement. Also present will be the NextBlock CEO and co-author of the well-known book "Blockchain Revolution", Alex Tapscott.
All the above persons will be present to deliberate whether it is the public interest that the decisions made by the Staff of the Ontario Securities Commission should approve a settlement reached between the respondents and the commission's staff per April's 9th agreement. The latter agreement is per a statement of allegations filed by the staff of OSC on May 8th, 2019. With the hearing scheduled, all parties are required to avail themselves. However, if they fail to come, the public hearing will go on without their presence.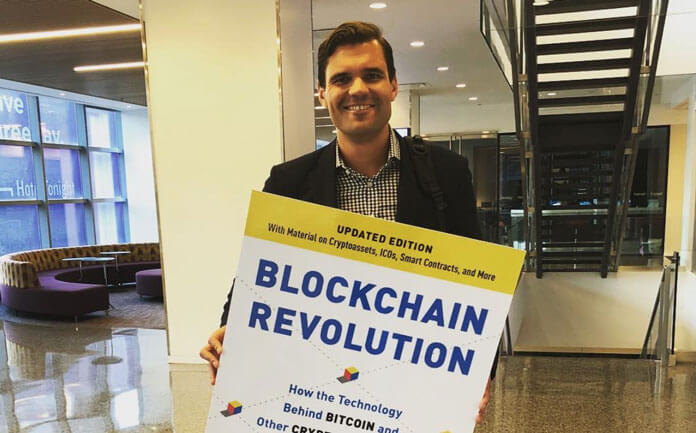 Allegations Raised By the Ontario Securities Commission
Per a statement from the Ontario Securities Commission, NextBlock Global Limited mislead its investors into believing that four-star blockchain experts from the crypto community are part of its advisory team yet in the real sense the four aren't even aware they have been listed on the company's slide decks as advisors of the project. Although some of them NextBlock Global Limited reached out and requested them to be part of its advisory team, they declined but were listed anyway.
The four are Karen Gifford, Vitalik Buterin, Vinny Lingham, and Kathryn Haun. All are well-known experts in the crypto space and have held different positions in reputable firms. With their names on NextBlcok Global Limited advisory deck, the firm went ahead to raise $20 from 113 accredited investors.
Later on, the four denied being associated in any way with Tapscott in his NextBlock Global project after an expose from Forbes. Forbes reached out to all the four and inquired if indeed they are advisors of NextBlock Global Limited project, but they denied being advisors in the project. Upon the info reaching the public domain, Tapscott returned every penny raised from the investors. Now a public hearing is set and as the date nears it is just a matter of waiting to see the outcome result.