Bit Digital announced buying new mining hardware for its growing portfolio. The New York-based, Nasdaq-listed company wants to improve its hash rate by attracting investors to new buying processes.
 According to the company's press release, Bit Digital announced:
"That it had entered into asset purchase agreements with certain non-U.S. investors to issue an aggregate of 4,344,711 ordinary shares at the price of $3.20 per share, or total consideration of $13,903,088 in exchange for bitcoin miners."
Adding the Extra Hash Rate
Mining companies are growing fast, and many of them are listed on famous markets like Nasdaq. Although cryptocurrencies and similar projects are still in the gray area of legislation in the U.S, mining companies have no problem in being listed and working by the law.
Bit Digital, headquartered in New York, is one of the most famous ones looking to benefit from the new hype around Bitcoin. They're going to have a purchase agreement with investors to add some new mining hardware.
According to Bit Digital, the new buying process will be done through a share offering process. After the closing of transactions and listing the new shares on Nasdaq, the company's total hash power capacity will increase by approximately 1,000 Ph/s from 1,250 Ph/s to 2,250 Ph/s.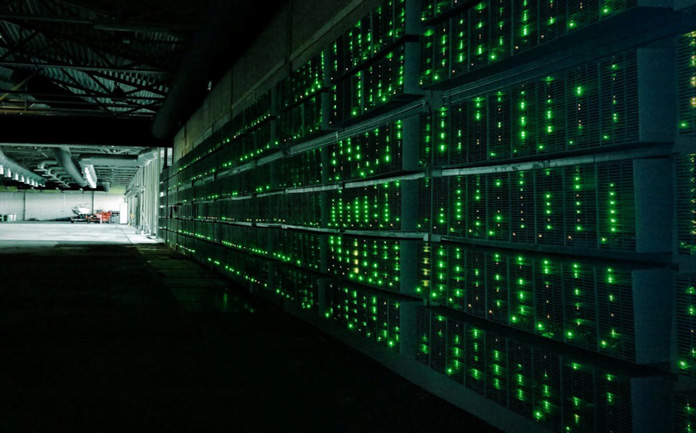 Bit Digital has previously bought some new mining hardware. The new 2,000 parts of mining devices will be delivered this November and add to its hash power. Bit Digital will balance its debts and financial reports using the added revenue from the new hardware.
The company executives are very optimistic about the results of new purchases. Erke Huang, the Chief Financial Officer of Bit Digital, said:
"The management of the company will continue to seek to expand the scale of bitcoin mining through the purchase of the most economic efficient miners and diverse our miners' geological allocations to further reduce our utility cost and increase our profit margin. It is another big step for Bit Digital since the spin-off of our prior assets and to focus on our bitcoin mining business. With the extensive experience and highly effective execution under our management, the company is growing fast, and investors should have good confidence in both Bit Digital and Bitcoin Mining industry."
Cryptocurrency mining is becoming an institutional activity as time goes on. It will not be logical for individual users to mine Bitcoin anymore because companies like Bit Digital are increasing their activity and have more chance to mine with more efficiency.
---
If you found this article interesting, here you can find more Bitcoin news