Even as Bitcoin vacilates, some coins are having a good run. NEM won yesterday monday a 3.27% as one of the biggest winners. At a point, the coin was up by 10 percent before correcting later. The upsurge is attributable to a recent announcement of a partnership deal in the UAE.
According to the recent release, the NEM Foundation signed a memorandum of understanding with the Emirates' Ministry of Communications Development. With the MoU, NEM would be offering blockchain consultation services to the MOCD.
Other areas of cooperation between NEM and the ministry is in data sharing with regard to research and development carried out by the foundation on blockchain applications that could be of use to MOCD.
The emirate wants to run a fully digitized government by 2019. The move is part of the drive to accomplish the Vision 2021.
The expansion of NEM
The NEM Foundation is pushing for greater adoption through the introduction of blockchain hubs in Melbourne and Vietnam. The program is meant to expand the NEM research and development.
The NEM expansion move has led to increased adoption of the digital coin. This has also led to more listing for the coin at exchanges. BitPanda is already planning to list the coin against other tokens such as Bitcoin, Ethereum, Ripple and IOTA while increasing liquidity of the trading platform.
Another exchange, Kuna, a Ukrainian company is also planning to list NEM. The exchange will launch NEM-fiat and NEM-crypto pairs soon.
The recent surge in NEM price has been attributed to these fundamental indicators, however, there are insinuations that NEM whales may be responsible for the recent spike in price of the token. The coin is presently trading at $0.098 as it continues to make corrections after the sudden rise.
The Monero improvements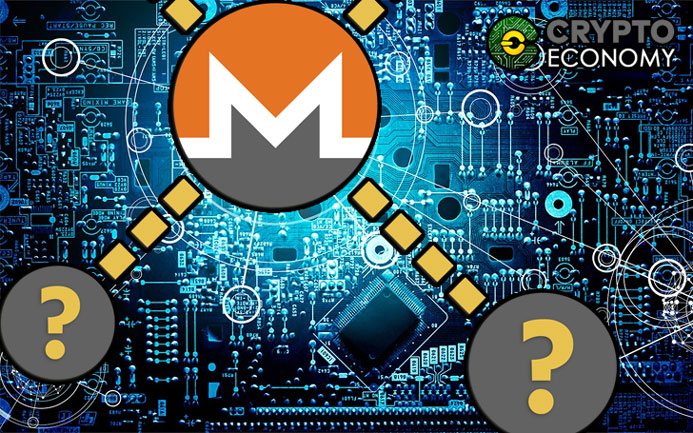 Meanwhile users of the Monero network are attesting to a significant reduction in transaction cost since the implementation of the Bulletproof. The report says that transaction fees on the Monero network is down by 97 percent. Originally the cost of sending XMR, the Monero currency was 60 cents. It has been reported that recent fees are as low as 2 cents.
The recent hard fork implemented on October 18 was meant to enhance Monero privacy. The "Monero 0.13.0 Beryllium Bullet" enables transactions on the network to remain hidden.
The hard fork will aside enhancement of the Monero privacy also ensure that it has higher resistance to ASIC miners that have dominated Bitcoin mining in recent years.
CCN reports on the Bulletproof said, "To achieve this, Bulletproofs shrinks the size of cryptographic proofs it uses, which in turns leads to an over 80% decrease in transaction size. As a result of this, Monero now requires substantially less disk storage space than it used to."
The Monero miners have also reported that mining difficulty has reduced after the implementation. This is also in line with the objective of the implementation which is to make mining available for all.