Impact of Business intelligence firm, Microstrategy announced the sale of $600 convertible senior notes due 2027 in a private offering to "qualified institutional buyers" in reliance on Rule 144A under the Securities Act of 1933, as amended (the "Securities Act"). With this, MicroStrategy revealed its intentions to use the net proceeds from the sale of the notes to acquire additional Bitcoins.
Interestingly, this is a second identical offering from the Virginia-based company. Back in Dec 2020, Microstrategy had closed its first-ever $650 million senior convertible note offering.
According to the official press release, the notes will be convertible into cash, shares of MicroStrategy's class A common stock, or a combination of cash and shares of MicroStrategy's class A common stock, at the firm's election.
Furthermore, the company also revealed its plans to offer those who invest within 13 days the option to purchase "up to an additional $90 million aggregate principal amount of the notes,". This would eventually the total offering all the way to $690 million.
In addition to that, the official document also read,
"Prior to August 15, 2026, the notes will be convertible only upon the occurrence of certain events and during certain periods, and thereafter, at any time until the second scheduled trading day immediately preceding the maturity date. The interest rate, conversion rate, conversion price, and certain other terms of the notes will be determined at the time of pricing of the offering."
If the data compiled by Bitcointreasuries are to be considered, Microstrategy holds 71,079 BTC, which makes the company, the largest purchaser of the asset, to date.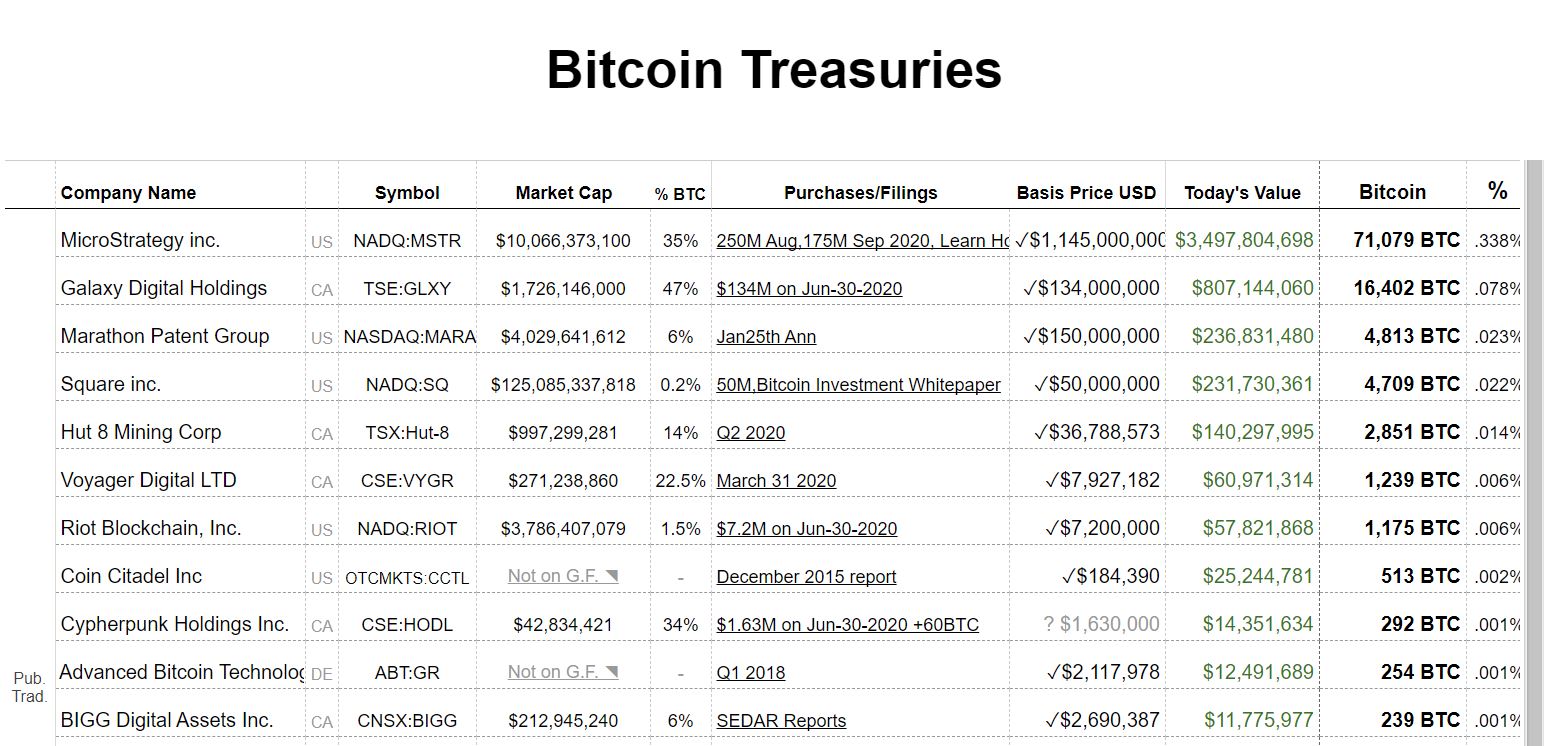 Impact of Microstrategy's news on Bitcoin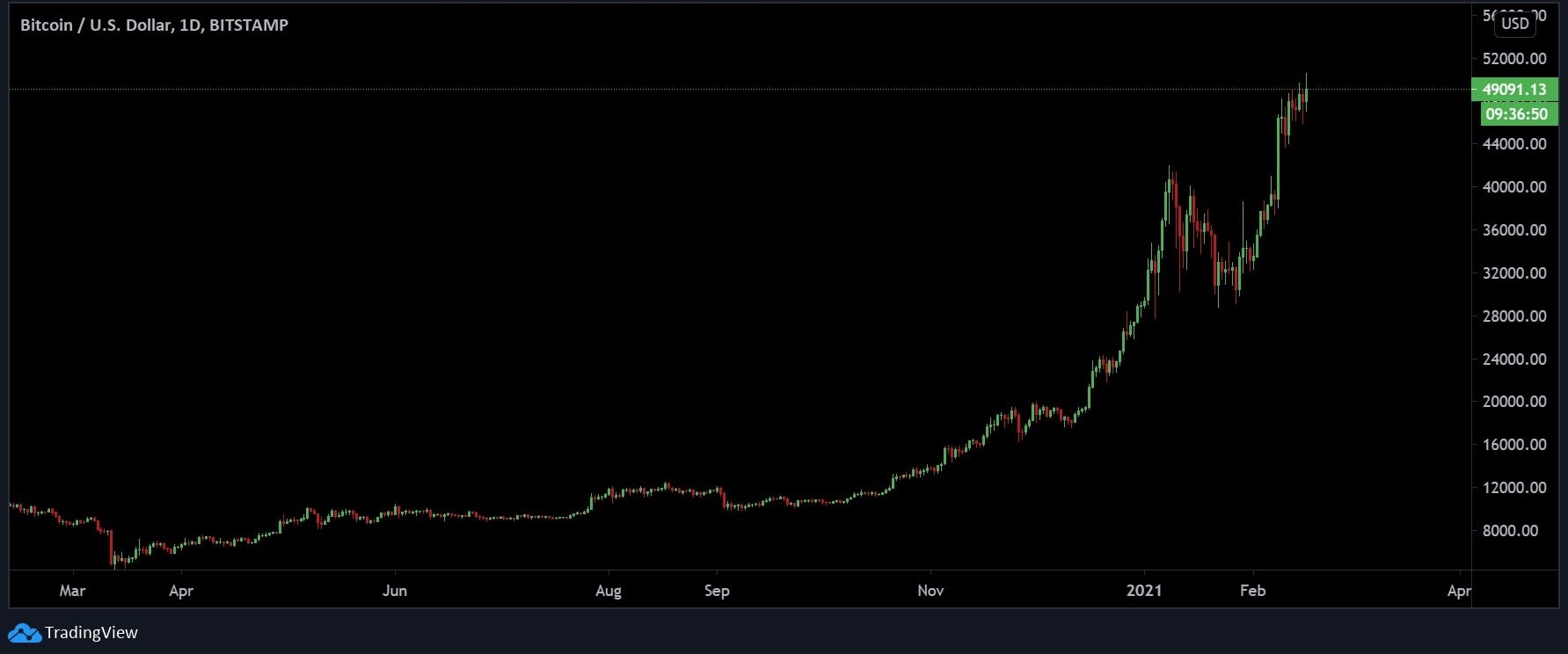 The news had a positive impact on the BTC market. Bitcoin boomed to a high of $50,340 for the first time ever before mildly retracing its steps back. At the time of writing, the crypto-asset was trading at $49,027.
But why the impact? To answer that question, it is important to understand that "Senior convertible notes", or "convertibles,'" that are mentioned in Microstrategy's announcement, are essentially financial securities.
These financial securities act as a loan or investment in an underlying asset. In the present scenario, the underlying asset happens to be Bitcoin. Since the business intelligence firm plans to enable its holders the option to convert the securities into common shares of the company, this was an indicator of yet another vote of confidence for the asset class in general.
What Happened To Its Shares?
It was not just Bitcoin that saw a massive fluctuation in terms of its price action. Right after the enterprise software firm disclosed its intentions to buy more Bitcoin, its shares rose by more than 5% in premarket trading on the 16th of Feb.
---
If you found this article interesting, here you can find more Bitcoin news