One of the platforms that have brought not only development, innovation and improvements in the blockchain environment, but also has managed to set a precedent of value in terms of improvements, it is undoubtedly #Metahash, who have also recently launched its ICO , which is online at this time.
But let's talk a little about this platform. #MetaHash is a blockchain network of digital asset exchange, conceived in a decentralized platform of applications in real time. This unique network uses artificial intelligence (AI) to synchronize transcontinental nodes to create an optimal map of the global network.
The platform then redistributes the data of the applications in its network, taking advantage of all the power of this, allowing unprecedented processing speeds capable of five billion transactions per day, in no more than three seconds for the approval of each transaction , something really admirable.
#MetaHash has its own exclusive protocol called #TraceChain, thanks to which it offers incomparable speed, security and decentralization in the cryptographic environment, and at the lowest price per transaction in blockchain history. That's what #MetaHash is about, nothing more and nothing less.
Considered as a "Lightning Fast" protocol, #MetaHash can process more than 60,000 transactions per second, an unparalleled capacity for the cryptocurrencies currently available in the cryptographic spectrum.
#MetaHash tested its #TraceChain protocol for more than three months this year, managing to confirm a confirmation time of three seconds per transaction, with more than 500 billion transactional results analyzed during that trial period.
One of the innovations in the transactions consists of a process of "forged" that has not been used before, and that comes to be a sort of equivalent to the concept of "mining", which for its part has been harshly criticized for its use of high energy, in addition to its slow and expensive process of confirmation of transactions.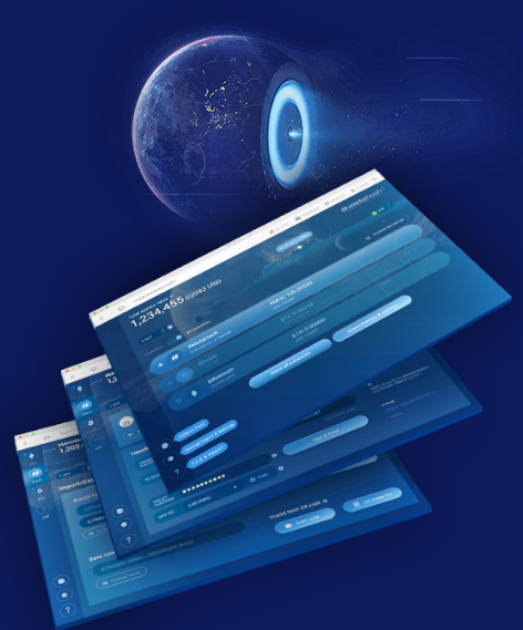 The "forging" does not need expensive hardware to operate and maintain the #TraceChain, but results from a consensus regarding the value of the native cryptocurrency of # MetaHash (#MHC), which serves as a payment instrument. It is also expected that the company will migrate to MainNet in August 2018, and the first adopters of nodes will be amply rewarded for their contribution to the network.
As for the ICO, the #MHC token is offered for $ 0.0391, and can be paid with Bitcoin and Ethereum. Token holders #MHC can entrust their voting rights to their own nodes, or to a reliable node operator and get a share of the corresponding commission. This is an ingenious and transparent way to get a large number of votes to focus on nodes trusted by the community, making the platform more secure and reducing the risk of system attacks.
For more technical details about the ICO, we recommend checking its White Paper, as well as joining at their Telegram channel to update yourself on all the news about it.