Financial services giant, Mastercard, is collaborating with several leading NFT marketplaces to offer, "easier and safer," buying of digital collectibles with its debit and credit cards.
Non-fungible token (NFT) space is ballooning at full tilt. It has amassed an astronomical traction from celebrities, sports stars, media houses, global conglomerates as well as start-ups. The NFT sector has become a billion-dollar industry as the digital collectible marketplaces are witnessing tens of millions in sales every month. It is on pace to become a $80 billion industry by the end of 2025.
Mastercard is expanding its partnership with NFT marketplaces and #web3 providers to simplify the process of buying NFTs. Now anyone can buy an NFT with their Mastercard, without having to buy crypto first. Learn more: https://t.co/YOf3wPZW55

— Mastercard News (@MastercardNews) June 9, 2022
The Era Of Bringing Payment Network To Web3

Mastercard, one of the leading global payments & technology company, that the company would enable NFT commerce with a variety of companies, including Immutable X, Candy Digital, The Sandbox, Mintable, Spring, Nifty Gateway and Web3 infrastructure provider MoonPay. Mastercard asserted that the key objective of the move is to 'bring its payment network to Web3' and make buying NFTs possible with its debit and credit cards.
According to the official press release, the financial juggernaut will be deploying state-of-the-art cybersecurity tools and a 'full suite of capabilities to reinforce customer safety'. This will make the purchasing of digital collectibles more secure for beginners and less prone to phishing scams. In a statement, Raj Dhamodharan, executive Vice President of Digital Asset Blockchain Products & Partnerships at Mastercard said,
"We're also applying our full suite of capabilities to reinforce customer safety, giving people similar protections to the ones they enjoy when making transactions in a store or online with a Mastercard card."
Excited to bring a safer, simpler way to experience one of the coolest things to come out of crypto…#NFTs with @Immutable @CandyDigital @TheSandboxGame @mintable_app @spring4creators @niftygateway + @moonpay https://t.co/jXNf8dqetx

— raj dhamodharan (@raj_dhamodharan) June 9, 2022
Buying NFT Needs To Be Easier And Safer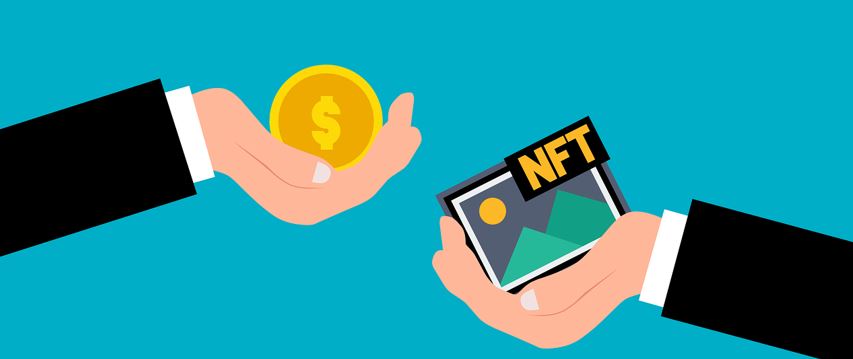 As per a new Mastercard survey of more than 35,000 people in 40 countries observed that 45 per cent of the people have already purchased an NFT or would consider doing so. Among them, most of the users wanted more flexibility to pay with crypto for everyday purchases or using a credit or debit card to buy an NFT.
Damodharan noted that the company's latest efforts are intended to build on the enormous potential of the NFT market, growing payment choices for consumers and expanding NFT communities. He believe that these integrations are designed to make crypto more accessible and help the digital artworks ecosystem to keep growing. He remarked,
"We believe the process of buying an NFT needs to be easier and safer."
Recently, in an interview, Harold Bosse, VP of new product development and innovation at Mastercard, said that the mass adoption of crypto based technology is not only imminent but will happen sooner than expected.