Litecoin (LTC) price has been taking great leaps over the past 24 hours. The cyrptocurrency has witnessed a sharp rise of almost 10 per cent after leading global payments network, MoneyGram, revealed that users can now buy, sell and hold some major cryptocurrencies, including LTC.
The cryptocurrency market has continued to experience swinging volatility. Bitcoin (BTC) dropped 0.78 per cent in the last 24 hours. Whereas Polygon rose higher along with Litecoin and Uniswap after the US Federal Reserve increased interest rates by another 75 basis points. The global cryptocurrency market cap was trading marginally lower at the $1.01 trillion mark, dropping less than a per cent in the last 24 hours. Despite the drop, the total trading volume zoomed almost 41% to $102.77 billion.

LTC's Sharp Rise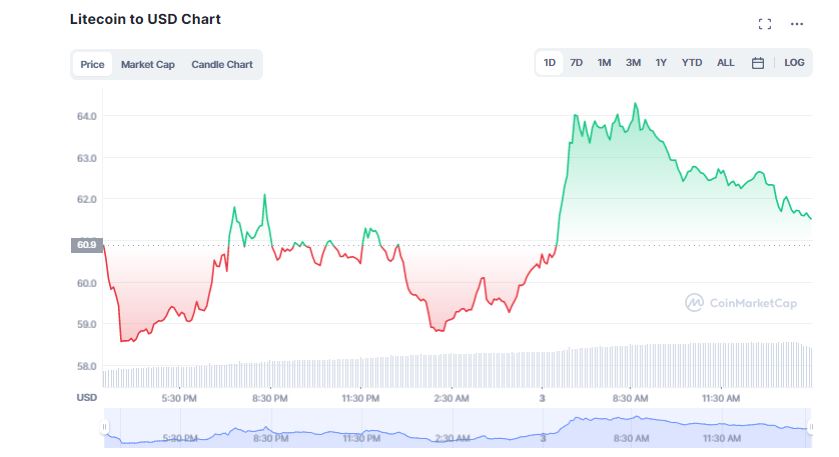 Among the gainers, Litecoin (LTC) has shown an impressive recovery. According to CoinMarketCap, LTC gained more than 9 per cent in the past 24 hours, currently hovering around $61.43. LTC still maintains a gap of 25 per cent over its October lows.
Once among the largest altcoins, Litecoin (LTC) has been trading within a symmetrical triangle for a large part of this year, and as the triangle now narrows, price action is expectedly seeing higher volatility as a break to either side is attempted by both bulls and bears.
Experts suggested the current resistance is this triangle's trendline stretching from back in May. They believe the rally to be temporary and unlikely to sustain as macro economic factors continue to dampen the markets. Crypto analysts believe LTC may therefore likely retest support at $62 and $57. However, if this resistance is broken, re-tested and held, traders may want to go long for upside targets of $67 and $70.
Litcoin's Adoption is Increasing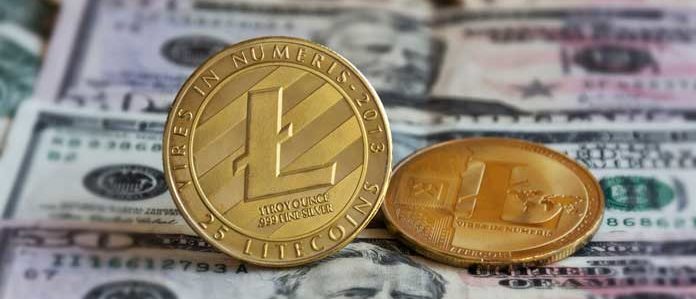 Going forward, bulls need to squash the $62.54 barrier located near the daily moving average 200 to make the rally advance. The daily RSI is above the 60 mark, suggesting an edge for buyers. On the other hand, if bulls run out of steam, Litecoin risks returning to its previous range, where it might consolidate before another major move.
As I mentioned during the Litecoin Summit 2022 keynote, adoption is the most important thing for Litecoin. So I'm extremely excited to be able to use @MoneyGram to buy Litecoin now! Thanks @Coinme for making this happen.

P.S. Yes, Litecoin is still alive to answer the haters 👇 pic.twitter.com/PI31vbhAqW

— Charlie Lee Ⓜ️🕸️ (@SatoshiLite) November 2, 2022
After MoneyGram's annoucement, Litecoin founder, Charlie Lee took to Twitter to celebrate the news. Lee tweeted,
"As I mentioned during the Litecoin Summit 2022 keynote, adoption is the most important thing for Litecoin. So I'm extremely excited to be able to use."