The Lite.IM team has just announced that from now on, its platform users will be able to send and receive Litecoin (LTC) via Facebook Messenger.
The LTC wallet that works on SMS and Telegram, reported through its official Twitter account that it has added Facebook Messenger to its list of compatible applications, which will serve to their users as a new window to make direct, easy and safe transactions in Litecoin.
"We are happy to announce that @liteim_official is now live on Facebook Messenger. 2Bn+ @Facebook users now have direct access to easily and securely, send, manage and invest in Litecoin", the announcement said.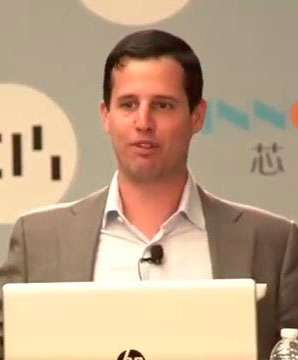 CTO of Lite.IM, Michael Rodriguez, expressed his satisfaction regarding the launch of this wallet in Facebook Messenger. During the Litecoin 2018 summit held in San Francisco, California, Rodríguez said that:
"It's pretty huge as the first crypto on Facebook is Litecoin, and this opens the door to a user base of around 2 million people all over the world. It's also the beginning for us as we have big plans in store."
Likewise, he commented on the security measures implemented to prevent third parties from obtaining users' login data and emphasized his intention to offer Litecoin to people who doesn't have access to it by regular means.
"Our ecosystem enables banking empowerment to the whole world, connecting every network, including phone numbers via SMS and soon USSD, and to people with restricted access to the internet or technology." he stated.
How it works
Users who want to try the service must start a conversation with Lite.IM using the messaging link of m.me/lite.im. Afterwards, the user have to register and enter their email address and telephone number.
Then, they must confirm their data using an SMS code and enter a secure password for their Lite.IM account. Finally, a LTC wallet address will be provided to send and receive LTC in Facebook Messenger.
In the case of users with an existing account, they can import their wallet simply by  just logging in.
It is worth noting that Lite.IM does not control private keys of users, so they are in full control of their own funds. This way, they can enjoy the benefits of a centralized platform, such as interoperability together with a user-centered wallet.
A long way for Facebook
Back in January of this year, Facebook announced its policy regarding the ads promoting financial products and services associated with deceptive promotional practices, such as binary options, initial offers of currencies and cryptocurrencies prohibition.
Of course, that meant the suspension of any related to cryptocurrencies ads, since they did not adjust to the Facebook new advertising policy.
The measure – that caused a great commotion at the moment, only to be copied by Twitter and Google a few weeks later, was revoked at the end of June when new security measures were elaborated to guarantee the legitimacy of the announcements.
Now, Facebook continues distancing itself from that position and gradually including cryptocurrencies on its platform.