One of the most significant qualitative contributions received by Bitcoin in terms of improvements, without a doubt comes from Lightning Network. With the creation and start-up of its OpenNode payment processor, they have ensured the integration of the transactional speed and security of Lightining Network with a payment solution at its height.
It is appropriate to remember that Bitcoin can have development of tools and services that allow both merchants, service providers and companies to accept their payments in that cryptocurrency, replacing traditional payment methods. However, although there are numerous payment solutions that integrate bitcoin and other cryptocurrencies, there are always things that can be done better, and in that sense OpenNode was created.
So far, most Bitcoin payment processing providers provide multiple possibilities for merchants to receive their payments in bitcoin. These payment solutions include point of sale (POS) systems, integration with e-commerce platforms and billing and accounting software. They are not bad in themselves, but they do not offer a significant qualitative advantage in terms of speed and transaction costs.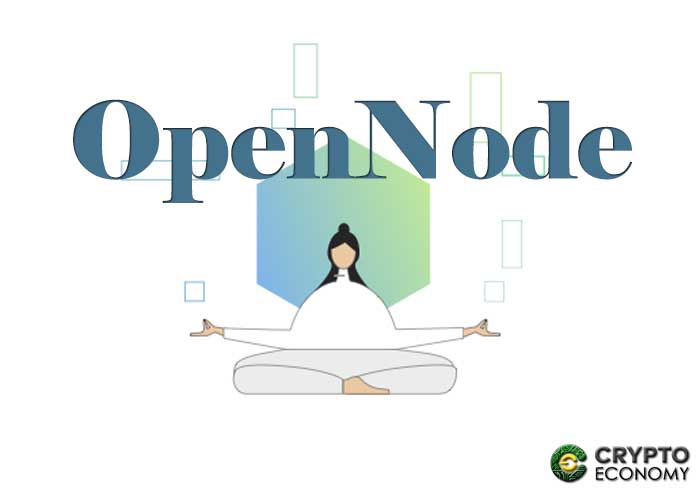 Certainly these payment solutions are cheaper and faster than traditional payments, but none of them achieves instant confirmation of transactions with minimum rates, which OpenNode offers.
As a payment processor, OpenNode has a series of features to consider. The main one is that transactions are settled instantly. With the availability of Lightning Network as backup, OpenNode guarantees immediate settlements with low rates, which is something that no other payment solution is able to offer.
With the chain of blocks of Lightining Network and its benefits, each transaction is immediately registered and settled, eliminating the risk of fraud and returns. This provides merchants with greater security and confidence towards their customers.
Another feature of OpenNode is that it acts as an instant exchange of fiduciary currency to bitcoin. Although for the moment it only admits US dollars, euros, Mexican pesos and Brazilian reales, certainly this capacity of instantaneous conversion of fiduciary currency and vice versa is one of the conditions that every merchant aspires to have when receiving payments in cryptocurrency.
OpenNode also supports microtransactions. It does not have a pre-established minimum limit, and even allows you to monetize a fraction of a cent ($ 0.00001 / txn). The facility and security also serve as a stimulus for its implementation as a bitcoin payment processor.
The OpenNode payment processor has more features that undoubtedly makes of it the best solution; the disposition of the funds of the merchants becomes their native fiduciary currency and then they are transferred directly to their bank accounts. Merchants can also generate invoices and receive payments by phone with the Point of Sale (POS) system thanks to OpenNode's multiplatform accessibility.
The security aspects are covered with 2FA login. OpenNode charges a one percent transaction fee after the first $ 1,500 monthly in revenue is generated, and two percent of bank withdrawals, but only above a minimum threshold of $ 100, which means that before to reach these thresholds OpenNode does not charge anything per transaction.
OpenNode  is a powerful and very attractive payment processing solution in bitcoin that every merchant must have to operate with the main cryptocurrency.