Following the launch of announcing easier asset licenses in Dubai, crypto firms are scrambling to establish themselves in the city, making the Gulf state the latest jurisdiction to establish itself as a refuge for the global cryptocurrency industry.
ByBit, which announced last week that it would relocate its worldwide headquarters from Singapore to Dubai, joins other significant participants in the cryptocurrency business, like Crypto.com, FTX, and Binance, in establishing a presence in the city.
Crypto Companies Migrating
The cryptocurrency industry's enthusiasm for Dubai comes at a time when its aspirations for Singapore as a digital asset hub have waned. When compared to Singapore, which has authorized only a handful of crypto companies who requested licenses, Dubai has attracted several industry heavyweights in the short time since introducing its licensing program.
As a result of China's crackdown on digital assets last year, Singapore was considered to be a potential crypto hub in the region. The crypto caravan has now moved on, with some companies aiming their eyes on a more friendly regulatory system in the Persian Gulf, where they have found more success.
Binance, the world's largest cryptocurrency exchange in terms of trading volume, has participated in a consultation on the laws that would govern its operations in Dubai. A contract with Dubai World Trade Centre, a tax-free business park in the emirate of Dubai, was struck in December by Binance to provide advice on the regulatory landscape of cryptocurrencies in the UAE. Binance received a license from the Virtual Asset Regulatory Authority, which was established earlier this month.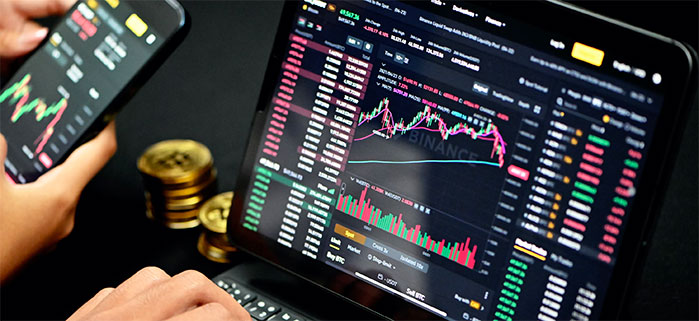 Some financial circles have expressed concern about Dubai's enthusiastic adoption of virtual assets, particularly in light of the recent decision of the Financial Action Task Force, a global money-laundering watchdog, to place the United Arab Emirates on its "grey list," which includes countries that are subject to increased monitoring of procedures for preventing the flow of dirty money.
According to lawyers and former regulators in the United Kingdom and the United States, a license from the emirate would do little to persuade western regulators that cryptocurrency exchanges are properly regulated.
Dubai's crypto charm offensive has rapidly drawn the attention of a number of businesses. FTX Europe, the exchange's Swiss-based subsidiary, said in March that it would establish a regional headquarters in Dubai following the awarding of a license in that country. Crypto.com, which has its headquarters in Singapore, has opened a Middle East branch in the city. BitOasis, a cryptocurrency exchange based in Dubai, was also granted a provisional license last week.
The most recent movement and interest from cryptocurrency companies to locate and operate in Dubai have the potential to result in significant success for the UAE government. Regardless of the regulatory hurdles that it faces on a global scale, this country has the potential to become a center for cryptocurrency operations. As more people use decentralized and cryptographic-based services in the future, this might make it a superpower in the near future.