Seychelles-based crypto exchange KuCoin has launched a Proof-of Work (POW) mining pool that will offer miners much lower mining fees and improved efficiency.
KuCoin announced the launch of pool in a press release on Wednesday, August 25. The exchange said that its Proof-of-Work mining pool would allow miners around the world to contribute to the Bitcoin (BTC) and Bitcoin Cash (BCH) mining and share rewards. Miner can connect their operations with pool to earn a stable and consistent rewards.
According to the announcement, the PoW pool aims to serve global crypto miners who can integrate their mining rigs to the KuCoin Pool and earn continuous rewards. The pool will offer improved mining efficiency and a convenient interface to cater to miners worldwide.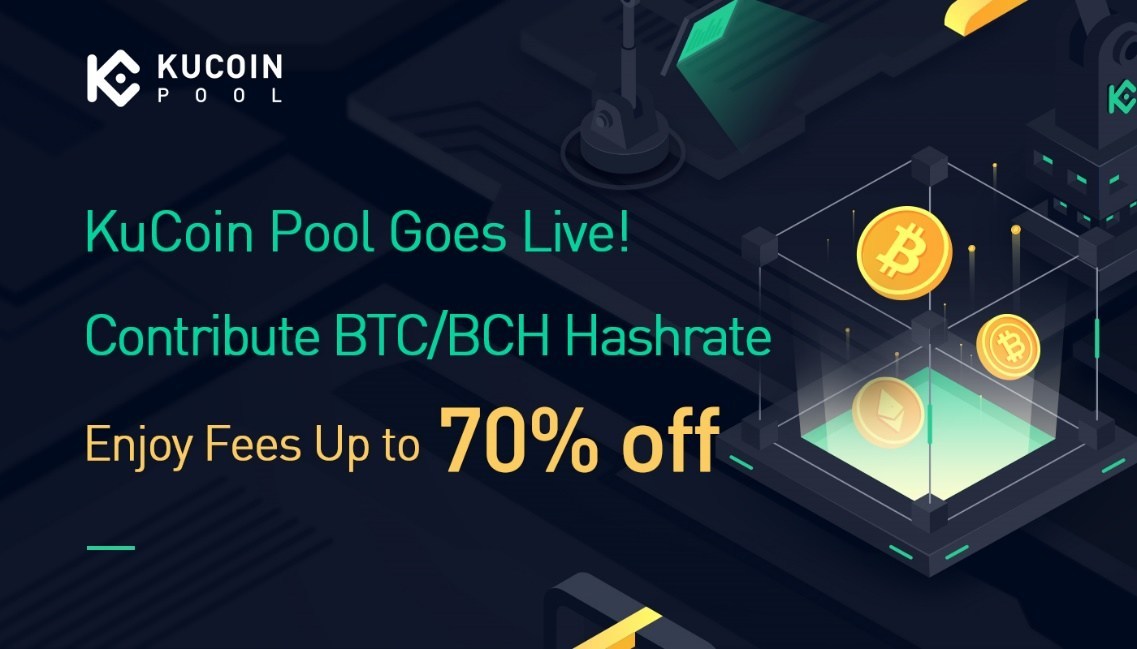 The pool will initially feature Bitcoin (BTC) and Bitcoin Cash (BCH) mining. From August 25 to November 24, users who connect BTC and BCH hashrates on KuCoin Pool can enjoy different discounts on mining fees according to the hashrate size.
According to the details provided by KuCoin, miner with hashrate between 1P to 30P will have 50% discount on mining fees. Mining rigs with hashrate between 30P to 50P will get 60% discount on mining fees and some other privileges. Those who bring more 50P hash power to the KuCoin mining pool will get 70% off on mining fees. After the time-limited discount expires, mining fees of 2% will be charged at the normal rate.
To encourage environmental-friendly crypto mining, the pool will also provide more incentive to those who uses renewable energy to power their mining operations. Johnny Lyu, CEO of KuCoin. said:
"For existing KuCoin users, it will become straightforward to set up their mining devices to generate passive income right away. Miners can benefit from the one-stop mining service platform and its features to get up and running very quickly. Our Pool team also wants to provide environmentally-friendly mining solutions. Any miner relying on renewable energy will receive mining fee discounts."
Initially, miners are required to install and run the necessary hardware themselves to join the pool. In the future, the KuCoin Pool will lower the entry threshold for new miners by introducing mining in the cloud. This will remove the need for users to install and run the mining hardware themselves. Furthermore, mining for Filecoin (FIL) and Ethereum (ETH) will also enable in mining pool.
KuCoin Proof-of-Work mining pool follows similar pools from Binance, OKEx, and Huobi, which all have all previously launched their own mining pools.
As reported, KuCoin has also recently launched the mainnet of its public blockchain platform KuCoin Community Chain (KCC).
---
If you found this article interesting, here you can find more Bitcoin news