Popular San Francisco-based cryptocurrency exchange Kraken has announced that starting on Friday, December 13th, it will be introducing a token staking feature that will allow its users to earn staking rewards with coins held on the exchange.
To start off the program, the exchange is enabling the staking of Proof of Stake token Tezos [XTZ]. According to the Wednesday announcement, Kraken will offer 6% annual returns on staked tokens with no initial token holding period.
To participate in the staking program, users will be required to hold their XTZ coins in the Kraken staking wallet instead of the spot wallet and maintain them there. Moving these coins to the spot wallet will disqualify them from earing any staking rewards.
The announcement comes weeks following a similar announcement by competing exchange Coinbase which introduced Tezos staking too in November. However, with Coinbase, users have a holding period of 25-40 days before which they can start earning rewards.
In addition, Coinbase shares about 5% annual returns to the stakers as compared to Kraken's 6%. According to the Kraken announcement, rewards will be paid out twice a week and that is every Monday and Thursday.
"Our goal is to make staking as accessible as possible, encouraging deeper participation in this vibrant, young democracy we call crypto," Kraken wrote in the notification.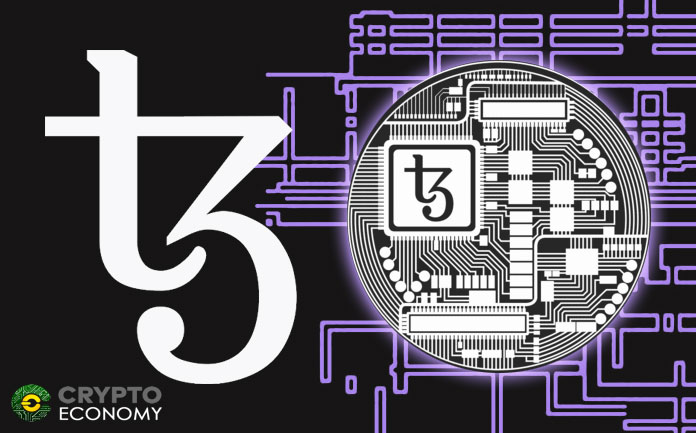 Tezos staking is a new venture for both exchanges Kraken and Coinbase but it is not a novel idea to crypto exchanges. Leading exchange Binance has been offering a similar program to its users with more staking coins including Tezos. Binance actually supports staking of up to 14 different coins that are Tron [TRX], Atom, Algorand [ALGO], Fetch [FET], One, Stratis [STRAT], QTUM, Komodo [KMD], VeChain [VET], Ontology [ONT], NEO and Elrond [ERD].
Staking works in the following way: users stake their tokens towards a Proof of Stake network such as Tezos in which the number of stake coins will directly affect their level of contribution towards the governance of the network. The higher the stake, the higher the rewards and the higher the chances that the staker will earn the right to create the next block.
Cryptocurrency exchanges are in a particularly advantageous position to act as staking pools convincing their customers to store their coins on their platforms in exchange for staking rewards instead of keeping the coins off-exchanges and not gaining any rewards. In this case, most exchanges offer insurance on the staked coins.
"Kraken assumes liability for any loss of staked tokens except for the events described in the Staking User Agreement," Kraken states in its announcement.