The popular Reality TV star, Kim Kardashian has paid around $1.26 million to the Securities and Exchange Commission to settle charges. The charges were posed by the SEC for her unlawful promotion of EthereumMax (EMAX). According to the press release of the SEC, the famous model did not disclose the information about receiving a $250K payment for posting promotional content.
Back in 2021, the star of "Keeping Up With The Kardashians" promoted EthereumMax to her followers on Instagram. She is among the top most followed celebrities on different social media platforms. As of now, she has about 331 million followers on Instagram and around 73 million followers on Twitter.
With the increasing scope of influencer marketing, many celebrities have been posting promotional content about various crypto schemes. Some fake celebrity associations have also harmed investors. This has been strictly addressed by the SEC as it puts the funds and security of many people at risk. The charges pressed against Kardashian show the intent of the regulatory authority.
Kardashian Agrees To Not Promote Any Crypto For Three Years
Along with the fine of $1.26 million, Kim Kardashian has also agreed to not promote any crypto for the next three years. Moreover, she will also continue to cooperate with the investigating agencies. According to the SEC, the post by Kardashian had a link to the official website of EthereumMAX. The website lured investors to purchase the EMAX token.
Furthermore, EthereumMAX had no link with Ethereum. Surprisingly, it was also promoted by the renowned boxer, Floyd Mayweather Jr. Nonetheless, the investors of the token sued Mayweather and Kardashian in January this year.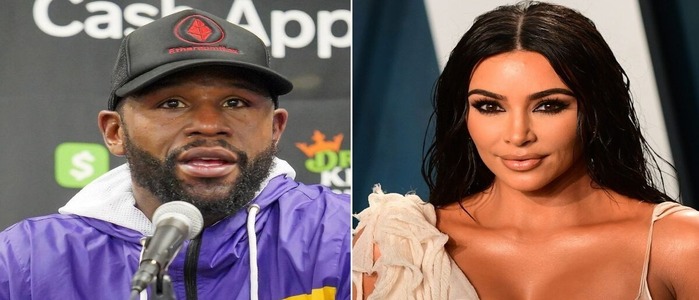 While commenting on the situation, SEC Chairman Gary Gensler said,
"This case is a reminder that, when celebrities or influencers endorse investment opportunities, including crypto-asset securities, it doesn't mean that those investment products are right for all investors."
Upon investigation, it was found that Kardashian breached the anti-touting provision of the federal securities laws. However, Kardashian agreed to pay the fine without accepting or denying the findings of the SEC. In her fine, $260,000 is charged in disgorgement and 1,000,000 penalty. The case is still going on under the supervision of Mark R. Sylvester.
Nonetheless, the SEC has again urged consumers to stay away from illegal celebrity-backed crypto assets. The authority also shared a list of such projects in its press release. Lastly, the SEC Chair warned investors about making investment decisions on the projects promoted by celebrities and influential figures.