The South Korean messaging application Kakao, which led a millionaire merger with IT giant Daum to form Daum Kakao in 2014, is South Korea's largest messaging and fintech platform.
Kakaotalk, Kakao's leading messaging application, has a market penetration rate of more than 90 percent.
Daum Kakao launched its first Fintech platform called Kakao Pay with the vision of replacing existing banking services with a purely virtual financial platform. In less than a month since its launch, Kakao Pay has secured an active user base of more than three million users.
Following its launch, Kakao Pay appealed to the young generation of users for their lending policy. For any Kakao Pay user over the age of 18, a maximum of $ 3,000 can be borrowed without the need for credit ratings and additional bank authentication. In addition, its easy settlement of payments between users through KakaoTalk enabled the platform to become fintech's largest platform in South Korea within 30 days of launch.
In the coming months the company will consider integrating bitcoin into Kakao Pay, which will further increase the adoption of bitcoin in South Korea. In consideration of the influence of Kakaotalk and Kakao Pay on South Korea's social media and fintech industries, the company's integration with cryptography will serve existing users who are relatively new to the market for bitcoin.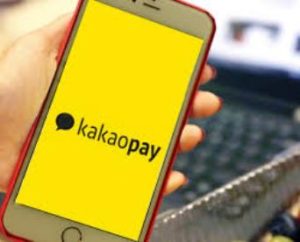 The integration of Bitcoin by Kakao Pay will be a crucial development for the South Korean bitcoin market, mainly because it would mean that almost 90 percent of social networking users in South Korea will have instant access to bitcoin. Daum Kakao aims to continue funding and developing bitcoin platforms in the coming months through its strategic partners, including Satoshi Citadel Industries.
We invite you to follow the daily world of blockchain, bitcoin and cryptocurrencies in our portal Crypto-economy