The global luxury brand Jimmy Choo launched its first NFT collection on the Binance NFT Marketplace. The new collection consists of exclusive auctions and mystery boxes. The new collection is designed and formed in partnership with the new york artist Eric Haze.
According to the announcement, the collection is a celebration of "the ultimate punk glam where luxury embraces street art's perfect imperfections."
There are two promotions planned for this NFT collection. The first one is about bidding and standing a chance to win a pair of hand-painted sneakers. The highest bidder will win a pair of limited edition hand-painted sneakers. The sneakers are designed by Eric Haze are part of the JIMMY CHOO / ERIC HAZE CURATED BY POGGY collection.

In the second promotion, an exclusive Jimmy Choo NFT will be rewarded to some users. Those who collect and hold SSR or SR NFT during the snapshot will be eligible to participate in this promotion. There will be only 100 winners in this promotion. The snapshots of NFT holders' balances will be taken on 2021-11-03 at 12:00 AM (UTC).
The most exclusive reward for the latest NFT auction Binance NFT marketplace is a hand-painted pair of sneakers. It shows the sneaker rotating against a canvas of Haze's signature script. This NFT will only be available in digital format. Don't forget that the winner will also receive a real version of the limited edition sneakers. All of the benefits of this auction will be paid to Jimmy Choo Foundation. The rewards will be used for supporting Women for Women International. This program helps women survivors of wars around the world build their lives again.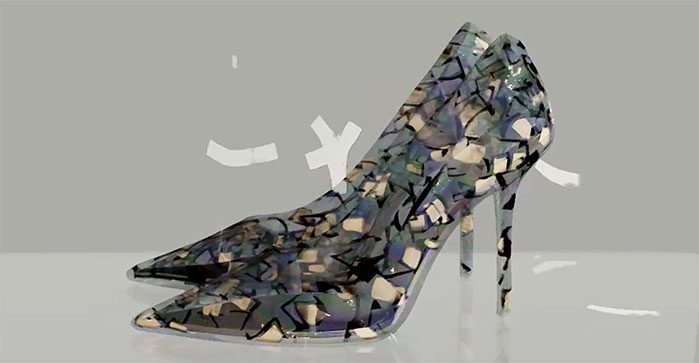 As mentioned above, there will be mystery boxes in this NFT program, too. 8,888 mystery boxes are available for sale. Each account can only buy up to 20 mystery boxes. The boxes are divided into four groups based on their rarity. There will be neutral cards, rare cards, super-rare cards, and a single super-super-rare Jimmy Choo / Eric Haze LOVE 100 Glitter in these boxes.
The latest NFT auction in Binance NFT Marketplace can be a great mover for this NFT platform for attracting more users and growing its popularity. Jimmy Choo is among the most popular luxury brands in the world. Luxury lovers and NFT enthusiasts may come to these auctions for the chance of winning rare products. It also creates hype around the Binance platform and can help it become a bigger player in the NFT industry.
---
If you found this article interesting, here you can find more Blockchain and cryptocurrency news