Twitter co-founder, Jack Dorsey backed "Damus" application, which is built on top "Nostr", a decentralized network, has just been approved on the Apple App Store. The brand new app is being hailed as the next big alternative to Twitter.
Cryptocurrencies and blockchains are entering the mainstream world in a big way with high profile companies scrambling to integrate such technologies into their businesses. Recently, it was revealed that social media giant Twitter is reportedly building an integrated payments system so that crypto functionality can be added in the future.
Not just cryptocurrencies, but crypto sub-sectors like non-fungible tokens (NFT), decentralized finance (DeFI) and metaverse have also managed to attract a strong fan following. Previously, Facebook parent company Meta had announced it will continue to devote about 20% of its overall costs and expenses to Reality Labs in 2023.
The "Twitter Killer" Goes Live
APPROVEDhttps://t.co/oipEFwaTcg

— Damus⚡️ (@damusapp) January 31, 2023
On February 1, Damus took to Twitter to reveal the approval on Apple App Store after at least three rejections from the phone manufacturing behemoth. It is powered by Nostr, an open protocol that aims to create a censorship resistant global data-sharing network, primarily focusing on improving social networks.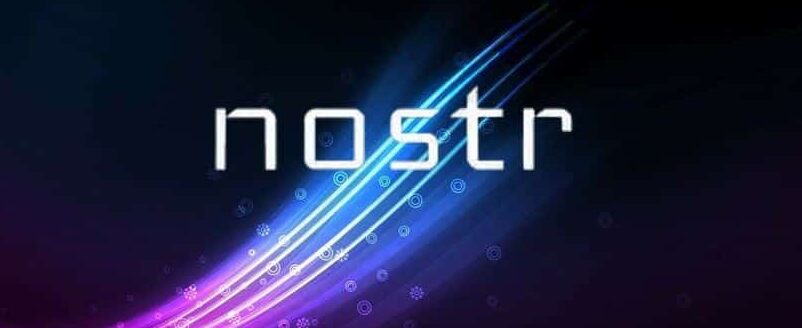 Nostr stands for "Notes and Other Stuff Transmitted by Relays", where each user runs a client, while anyone can run a relay. Clients can publish data and create posts on any number of relays and fetch data from other relays. Soon after, Twitter co-founder and Nostr contributor,  Jack Dorsey confirmed the news emphasizing the move as a "milestone moment for open-source protocols".
a milestone for open protocols…#nostr is now officially on the Apple App Store with @damusapp:https://t.co/GQmvPE5nfX

— jack (@jack) January 31, 2023
Nostr Gains Tremendous Support
Last year, Dorsey donated almost 14 Bitcoin (BTC), worth about $245,000, to further fund the development of Nostr. The decentralized play form also works on the principles of "free speech," despite not mentioning the term in its documentation a single time. For instance, it is virtually impossible to boot a person off the platform completely unless all relays ban them.
Nostr has gotten a lot of attention since even after Twitter buyout by Elon Musk, the microblogging platform hasn't fundamentally changed anything about freedom of expression. Several prominent figures including Ethereum co-founder Vitalik Buterin, whistleblower Edward Snowden and pro-crypto U.S. Senator Cynthia Lummis have already tested Damus ushering their support for the new decentralized messaging app. Snowden tweeted,
"One of the cool things about Nostr, a new decentralized protocol that replaces things like Twitter and Instagram—beyond censorship resistance—is that you aren't limited to 280 characters."