According to Forbes' claims, last year, Binance moved $1.8 billion of collateral intended to back its customers' stablecoins to other undisclosed uses without informing its customers.
Of the $1.8 billion of raided customer funds, $1.1 billion was transferred to Cumberland/DRW, a Chicago-based high-frequency trading firm that may have helped Binance transform the collateral into its stablecoin, BUSD.
Same Story or Just FUD?
Other traders, including Amber Group, Alameda Research, and Justin Sun's Tron, also received hundreds of millions of dollars of shifted collateral from Binance, according to Forbes' study of blockchain data for Binance digital wallets.
Binance's controversial practices, such as its lack of physical headquarters, a corporate structure designed to evade regulators, and reported investigations for money laundering and tax evasion, have led to ongoing concerns about the exchange's solvency. 
Last week, the Securities and Exchange Commission opposed Binance.US's plan to take over failed crypto lender Voyager's customer accounts, citing inadequate disclosure about the safety of customer assets. 
This case of behind-the-scenes asset shuffling is reminiscent of FTX's maneuvering before bankruptcy when its trading affiliate Alameda Research was alleged to have benefited from FTX's disregard for pledges made to customers that their assets would remain discrete from those of other exchange customers.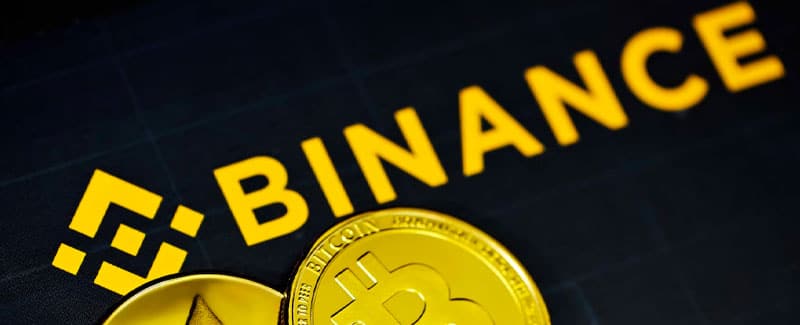 The challenge that may happen to Binance because of this article is a further loss of trust from customers and regulators. The similarity of challenges for centralized exchanges is the need for more transparency and the potential for blending customer funds. 
Binance's CEO, Changpeng Zhao, responded to the Forbes article in tweets. He stated that Forbes intentionally misconstrued facts, referred to old blockchain transactions that their clients had done, and called out Tron, Amber group, and Alameda Research. 
They called out Tron, Amber group, Alameda Research, etc. They seem to not understand the basics of how an exchange works. Our users are free to withdraw their assets any time they want. Their withdrawals are turned into "received hundreds of millions of shifted collateral." 2/

— CZ 🔶 Binance (@cz_binance) February 28, 2023
He also noted that Forbes seemed to need help understanding how an exchange works, as their users are free to withdraw their assets any time they want. Their withdrawals are turned into "received hundreds of millions of shifted collateral." 
Additionally, their users must deposit to Binance first to be able to withdraw, which is also easily traceable on the blockchain.
Zhao explained that the article conveniently ignored the deposit transactions and tried to categorize Binance and FTX together, including the choice of the article title. 
He clarified that Binance and FTX are different. Binance has stood the test of time, with users safely withdrawing billions of dollars in December. He also mentioned that he was hanging out socially with crypto friends visiting Dubai every day that week.
Zhao added that Binance implemented proof-of-reserves using a new zero-knowledge (ZK) approach suggested by Vitalik, protecting their users' security and privacy. He emphasized that Binance holds user funds, 1:1, always.
Finally, Zhao expressed disappointment that Forbes continues to write baseless articles and bring up his Chinese ethnicity as if that mattered. He believes that Forbes is losing their credibility by doing so.