Discord may be working on new solutions to offer cryptocurrency use-cases to its users starting with a crypto wallet.
The big messaging platform is at a very good stage to offer this kind of service. It has a huge and growing user base with numerous metrics showing big potential for cryptocurrency adoption. Ethereum may be the first choice in this development journey.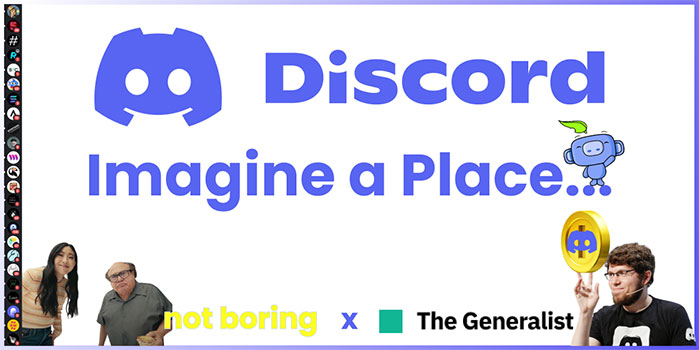 Packy McCormick had a session with Mario Gabriele discussing the current stats of Discord and its potentials for offering Ethereum-compatibility to users. The result of this discussion is published on the NotBoring website.
It mainly focuses on the potentials of Discord as a very good place to offer cryptocurrency use-cases. It's main;y built for gamers that are a potential focus group for being attracted to the cryptocurrency ecosystem.
Many of the gamers have servers on Discord for various use cases such as community building. These big communities can join the blockchain gaming ecosystem if offered attractive incentives.
Discord is currently one of the biggest messaging and social media platforms with over 150 million monthly active users. Imagine all these users finding access to Ethereum-compatible services and starting using blockchain-based services.
After all, the platform itself can generate more money by offering these services and add to its current $130 mullion revenue. Most importantly, the platform is among the top embracers of the Web3 ecosystem and can help this ecosystem as well.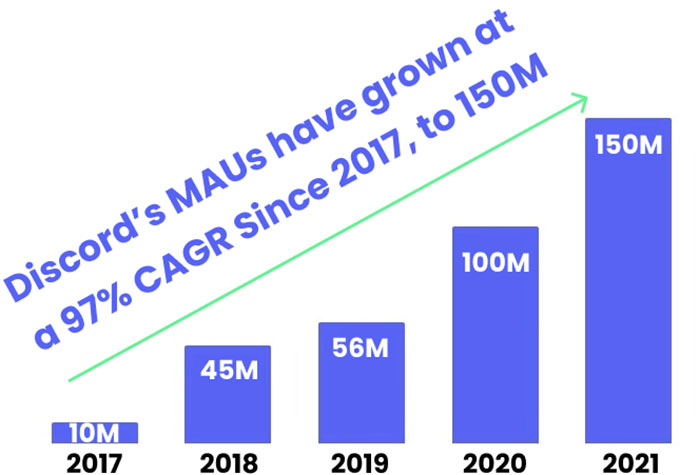 Discord Wallet is the main concept that creates the probability of Ethereum-compatibility on this messaging platform. The idea came after the company asked its users about a new product from its users in the August Web3 survey. The question was about a Discord-native crypto wallet. It seems obvious that the platform will add this kind of service. According to Packy:
"The idea is simple: imagine that every Discord account came with a crypto wallet. Maybe this wallet would support the Ethereum ecosystem, like Metamask or Rainbow, or Solana, like Phantom. Ideally, given Discord's role as Switzerland, it would create a wallet that worked across chains and given Discord's large non-crypto user base, the wallet might not look like a crypto wallet at all on its face."
A crypto-native wallet can help both Discord and its user base. Users can easily send and receive money like messages on the platform. Besides, token distribution programs can run easily on the messaging platform. Discord can increase revenue with this service, too. It can add monetizing programs from transactions, swaps, and etc.