Cryptocurrencies had a wild ride in 2022. Prices surged to record highs then plunged just as quickly amid various announcements that were made regarding certain instances in which it could or could no longer be used.
Of course, there are more and more businesses that are allowing for crypto to be used as a form of recognized payment, with the iGaming industry and companies such as the Casumo casino platform allowing punters to play their favorite games, whereas there are various retailers that are also allowing for their goods to be purchased.
So, what does the future hold for cryptocurrencies with that in mind? Will they continue to be plagued by volatility and unpredictability, or is crypto set for a strong 2023? Let's take a look at some of the factors that will influence crypto's performance in the coming year.
Crypto Adoption Rates
One of the most important factors influencing crypto prices is adoption rates. The more people who use and invest in cryptocurrencies, the more valuable they become. We have seen steady growth in crypto adopters over the past few years, and that is expected to continue in 2023. More and more businesses are beginning to accept cryptocurrencies as payment, which makes it easier for people to use them in their everyday lives. As adoption rates increase, so will the price of cryptocurrencies. Additionally, we have even seen some countries adopt virtual currency, too, with El Salvador being the most famous to do so after they implemented Bitcoin Law.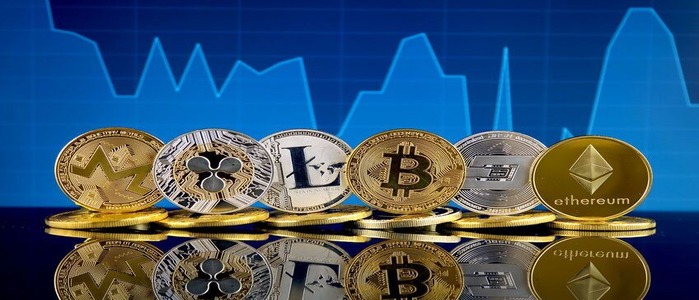 Volatility and Unpredictability
Cryptocurrencies are notoriously volatile and unpredictable. Prices can surge or plunge at a moment's notice, and there is no way to predict when these changes will happen. This volatility can be a turnoff for some potential investors, but it also creates opportunities for those who are willing to take on a higher degree of risk. In general, the cryptocurrency market is still young and immature, so we can expect to see continued volatility in the years to come.
Government Regulation
Government regulation is another important factor influencing the cryptocurrency market. In some countries, cryptocurrencies are outright banned, thus making it hard for the industry to grow as much as it would like, or even be as stable as possible. In others, regulations are still being developed. The lack of clear regulations creates uncertainty, which can lead to price fluctuations. As governments around the world continue to develop their stance on cryptocurrencies, we will get a better idea of how this asset class will be treated in the future.
Conclusion
Only time will tell how 2023 will play out for cryptocurrencies. Adoption rates have been steadily increasing, but they still have a long way to go before becoming mainstream. Volatility and unpredictability are built into the very nature of cryptos, but that does not mean there is not money to be made by investing in them. And government regulation remains a wild card that could have a major impact on prices. So, if you are thinking about investing in crypto in 2023, make sure you do your research and understand the risks involved before taking the plunge.
---
Press releases or guest posts published by Crypto Economy have sent by companies or their representatives. Crypto Economy is not part of any of these agencies, projects or platforms. At Crypto Economy we do not give investment advice and encourage our readers to do their own research.