Cryptocurrency has been called by different names – Bogus, Buzzy, Beguiling, baffling. But, it was never called a boring asset to invest in. This is because there is always something happening in the Crypto world.
The King of Cryptocurrencies, which reached an all-time high of $69,000 in November 2021, is treading water for days at around $20,000. In fact, at the time of writing, the price dwindled to around $16,000.
So, is this a sign that the Cryptocurrency bubble will soon burst?
Who knows?
There have been many instances when the Cryptocurrency market seems like just a cloud that will disappear any moment. However, this has been happening for the last decade, and we can still see Cryptocurrency standing in the market.
To know whether Cryptocurrency is dead, you must look at recent events.
Collapse Of FTX Exchange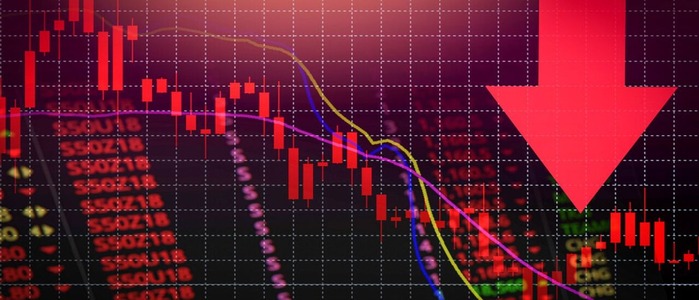 If you are into the Cryptocurrency market, you must have read the latest news of how FTX filed for bankruptcy. FTX was one of the largest exchange platforms, with over a million users using the platform for trading and investing Cryptocurrencies.
After its collapse, many traders and investors find it hard to trust any other platform. Well, that is how psychology works. However, you can't just use one incident and describe how one entity will perform.
Apart from the collapse of FTX, many factors have made the Crypto market how it looks now.
That being said, if this is the first time you have heard about the FTX exchange, you are falling behind with the latest updates. Keep yourself updated by subscribing to oil-profit-app.com/de.
Rising Inflation
A part of the Crypto appeal was that they were insulated and not affected by inflation. While the value of fiat currencies worldwide suffered, many Cryptocurrencies maintained their steady growth.
This gained the trust of people. Traders and investors started seeing Cryptocurrencies as a hedge against inflation. When the Crypto market was in its prime, people used to call Bitcoin as digital gold, and it was even compared to the value of real gold.
Unfortunately, major cryptocurrencies could not perform consistently with the expected capacity in the last six months.
Part of the reason why people are now not interested in Crypto investment is because of the very reason – It is no longer considered a hedge against inflation.
Institutional Support Retreats
The institutional support that was considered one of the main factors that would have supported Cryptocurrencies is retreating. Institutional investors were keeping a close eye and maintaining a distance.
However, when Bitcoin hit an all-time high in November 2021, institutional investors were quite enticed by the performance. As a result, they started showing their interest in taking part in Crypto investment.
In fact, earlier this year, Musk announced that he would be buying $1 billion worth of Cryptocurrencies to maintain the automaker's balance sheet. In addition, several payment firms announced they would add new features to transact in Cryptocurrencies.
However, last week Musk announced that they would no longer receive any Crypto payment for environmental concerns.
So, Is Crypto Dead?
If history and technical advancement serve any indication, then the answer to "is Crypto dead?" is a big NO!
Cryptocurrency has never been this popular as they are now. Almost every individual is aware of what Cryptocurrencies are all about.
If we factor in everything we know about Crypto, one thing is certain Crypto is far from dead. Yes, the current event might have an impact on how they are performing now, but that doesn't mean it will not change.
With better regulation models and Crypto adoption, the future bodes well for Crypto.
---
Press releases or guest posts published by Crypto Economy have sent by companies or their representatives. Crypto Economy is not part of any of these agencies, projects or platforms. At Crypto Economy we do not give investment advice and encourage our readers to do their own research.