IOTA announced a new partnership with Pickert, a German software company specialized in industrial software solutions. The new partnership involves IOTA in new fields like smart manufacturing and supply chain management.
"Together with @pickertgmbh, we're glad to demonstrate the power of #zerodefects and #digitaltwins for manufacturing. Read about # IOTA's ability to store information on #digitalassets in a secure & open way," tweeted IOTA.
Blockchain Solutions for Smart Manufacturing
IOTA has a specialty in supply chain tracking, and the solutions of this blockchain network can be used in various industry cases. IOTA Tangle is an essential solution in this use-case that guarantees secure data storage and also secure information sharing. The IOTA foundation now aims to grow its role in the industrial segment by providing tools for smart manufacturing.
The manufacturing process involves many steps, from designing to approve, manufacturing, and marketing the products. Finding the mistakes in any of these steps and correcting them, has specific costs. As the product moves from the design step to marketing, the cost of mistake correction rises exponentially. Therefore, finding the mistakes as early as possible cuts manufacturing costs.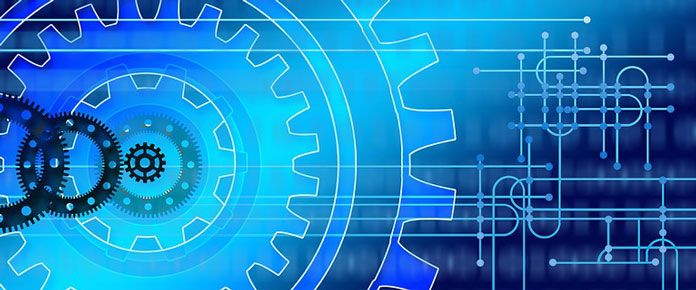 Pickert, the new partner of IOTA, aiming at using blockchain technology in manufacturing, creates digital twins for manufacturers. They provide an analytical framework that detects the mistakes in the production process using those digital twins. During the partnership with IOTA, Pickert can store the digital twins and product data in a global database to be accessed from anywhere.
After the new infrastructure starts working, any defect in products, even in the consumer's hands or in the fields, can be traced back to the manufacturing and designing process. This kind of defect detection makes it possible to prevent similar mistakes in the future.
Digital twins, as reliable data sources for products, can be used in regulation or complaint situations.
"Every product can be identified using its serial number, and all the data is safe and unchangeably stored and accessible. IOTA's public infrastructure does not require any fees or even the use of cryptocurrency to store data decentralized. It thus provides the optimal setting for digital twins and other assets to be safe against manipulation and even share them with partners along the production chain." said Sven O. Rimmelspacher, managing partner at Pickert.
---
If you found this article interesting, here you can find more Blockchain and cryptocurrency news