News announcing the launch of CoinDeal, a new crypto-exchange that offers innovative features to make transactions faster and safer, with real-time access to most popular cryptocurrency and fiat currency pairs.
CoinDeal provides users with an all-round solution for all issues other platforms have had in recent times. For this, they promise 24/7 fast support, with transparent funds of Bitcoin, Bitcoin Cash, Litecoin, Dash, and Ethereum. Besides, users will be able to participate in the listing of new cryptocurrencies via a voting system.
Faces behind CoinDeal
The company behind CoinDeal is Verified Trading Solutions Ltd. based in Cyprus. CoinDeal is, at the time of writing this, the newest known crypto-exchange, but its creators have long experience in this sector, which makes them a team fully capable for creating brand new solutions and satisfy users' needs.
Adam Bicz, Kajetan Mackowiak and Filip Dzierzak joined together their knowledge and experience in cryptocurrencies and blockchain, in order to come out with their new trading platform CoinDeal.
Bicz, who is a senior programmer, is co-owner of said platform alongside Mackowiak, who has vast knowledge in the business and trading world. Dzierzak, for his part, is the man in charge of the financial office, besides being the CEO.
What's new in the trading platform CoinDeal
CoinDeal creators demonstrate that their main priority is a permanent contact with their users, with a supportive environment available for their needs 24/7, so they can be sure of having access to their money all the time, and be up to date to take advantage of the best opportunities the crypto-market can offer.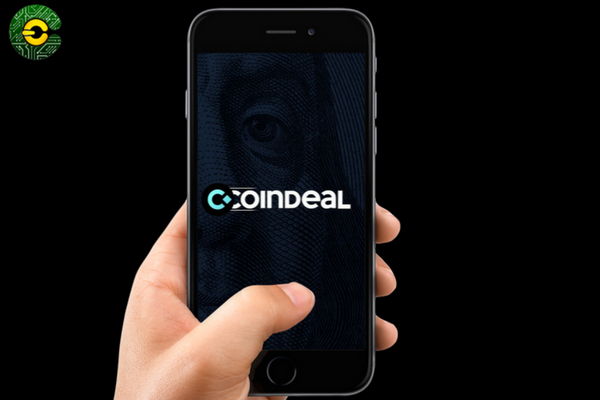 That way, CoinDeal hopes to become a trading platform that stands out of those that have offered the same thing but failing to fulfill it.
The company's experts know that a project is measured by the level of satisfaction users are given, as well as the level of efficacy in delivering answers to their requests as soon as they're made. That's why the platform is backed up by a qualified support team, which is one of the fundamental pillars in the creation of this new trading platform.
Its representatives emphasize the importance of guaranteeing maximum transparency and real-time auditing. They assert with these benefits, each user can check their account balance while the startup performs real-time control tasks to make sure each coin is in its place, thus preventing double-spending.
The aforementioned has to do with security protocols applied to CoinDeal operations, another priority for users and their funds. The company doesn't stop in basic measures, like advanced SSL standards or the required 2FA, and complex password requirements. Users must confirm withdrawals via e-mail, receiving alerts on log in attempts from unknown IPs.
They also guarantee that CoinDeal is backed up by CloudFlare security system, and a 90 percent of funds are stored in Multisignature protected cold wallets.
Affiliates campaigns with rewards
CoinDeal's executives want to make their platform the most successful, safest and easy-to-use. This goal is only possible with the creation of a large community, with open-minded people willing to help others.
With this purpose, the company offers its verified users an Affiliation Program with rewards, in which they can invite their friends to trade in it and receive 20% of their trade rates as incentive. During the first three months running, the referral bonus will increase up to 50%.
"Vote for new cryptocurrency"
As of yet, people using this platform can trade with Bitcoin, Bitcoin Cash, Ethereum, Litecoin and Dash, but the list can be expanded via their innovative method "Vote for new cryptocurrency".
With this method, CoinDeal is encouraging users to be part of an active community, to feel they have influence in the choice of new cryptocurrencies for their platform and help develop the project. Every two weeks, five coins with the most votes from users will be added.