Since Bitcoin and the cryptocurrencies became known, in many cases they have been called with the digital gold nickname. It is common knowledge that both cryptocurrency and gold and precious materials are used both as an investment and for many other purposes.
In the case of cryptocurrencies each one has an intrinsic value depending on the project to which they are related, just as precious metals are used in technology, jewelry and other industrial applications. But what if instead of comparing them and seeing them as opposites, they combine and take advantage of the benefits of both? This is what InnovaMinex has done with a project in which precious metals and cryptocurrencies complement each other perfectly.
What is InnovaMinex?
First of all, it should be noted that InnovaMinex is a project whose ultimate goal is to make gold and other precious metals more affordable for everyone.
Thanks to blockchain technology, it will be possible to guarantee the traceability of precious metals, and users will be able to follow up completely, from their origin, exploitation, its processing by the refinery until their arrival to the final buyer.
InnovaMinex, along with MinexCorp, who participate in a strategic alliance being also mutual shareholders, also has partners such as Criptocapital, Bittienda, Minera Guayaquil or Golding Life, among others.
Many people are reluctant to believe that Bitcoin and cryptocurrencies may have the value of gold or even that they may have some value. Another point that these people have against digital currencies is that they are not tangible, which is not the case with precious metals that can be touched and stored wherever they want. And there are still many who even believe that fiat money is backed by gold, something that has not happened for more than four decades. With its integral model, InnovaMinex will create an ecosystem in which there will be no room for these "beliefs" and these "buts".
One of the novelties of this company is the creation of a new market in which cryptocurrencies -as we wish for our best dreams- "will come true": coins and ingots will be minted, in gold and silver, and with different sizes and grammages, with the symbols of the most popular cryptocurrencies. Beacuse we like to feel the touch of the coins, notice their weight, see their brightness. These precious coins and ingots will also be integrated in numbered and limited editions, so that over time the phenomenon of collecting will raise the bar to the value of these desired objects. Bitcoin, Ethereum, Litecoin, Dash, Ripple, NEO, IOTA or INX, will be the first; in the future, new collections of other cryptocurrencies will be added… even some exchanges has already asked about the possibility of having a collection of gold coins with their brand!

Initially, it is proposed that gold coins be made of 1 gram – 2.5 grams – 5 grams – 10 grams – 1 troy ounce – 50 grams; in silver, to begin with, it would be 5 grams – 10 grams – 1 troy ounce – 50 grams – 100 grams.
How did Innovaminex arise?
Fernando García Sanz, CEO of MinexCorp, returns to Colombia after 25 years, having already realized then of the mining and natural wealth, not only of the Caldas region but of the whole country of Colombia, to work in the exploitation of mines of gold and other precious metals hand in hand with David Andrés Olaya, Mining Manager of Minera Guayaquil and current Legal Director of Innovaminex and MinexCorp. Together they undertake the task of finding viable mining operations for the extraction of gold and silver, mainly.
It is during the phase of seeking financing for the first mine, when Fernando meets Rafael Enríquez (current Innovation Director of Innovaminex), who proposes financing through a cryptocurrency, so that the investment can be democratized by decentralizing it. This provides many advantages because by not depending on a few very powerful entities that dictate their conditions hermetically, you have the freedom to operate within the original lines of the project. Advantages such as security, traceability and cost reduction can only be achieved at that level through ownership of the entire business chain and decentralization, and that is where blockchain technology comes into play.
What is MinexCorp?
MinexCorp, is a company in the gold mining sector, which has analyzed 21 mining projects in Colombia, of which 7 have been selected for the begining. To start the first one, there are 36,000 ounces of proven reserves and about 900,000 ounces of inferred resources. With all this, they plan to bill more than 2 billion dollars in 5 years.
Gold mining is undoubtedly a very profitable business, to the extent that currently the world demand for gold is not covered by all the mines in the world. The objective of MinexCorp is to cover part of this demand in a responsible, technified and ecological way, while generating employment in the area.
In addition, MinexCorp is already contributing to the development of the communities of the Department of Caldas, a region very rich in terms of natural and agricultural resources such as coffee, and which was one of the hardest hit by the guerrilla conflict in the past. MinexCorp, Innovaminex and Minera Guayaquil, collaborate with the Arboledas Symphonic Band (Caldas), composed entirely of children and which aims to keep away the most vulnerable from violence so that they grow up educated under the message of peace.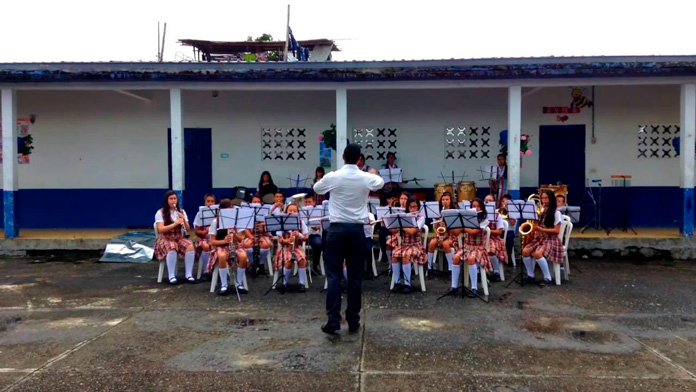 INX Token
INX is a 100% decentralized currency, with a max supply of 300 million and an exit price of $0.5 per INX. It is a "Capped Non-Mintable ERC20", that is, it has a maximum of coins, and they will exist from the moment of deployment. After an in-depth analysis of the best technology for their project, they have opted for this solution to integrate in the same blockchain both the flow of their currency and the conditions of discounts involved in the model that they have created for the INX Community, as well as the integral traceability of the product, so that they can count on the greatest guarantees of standardization and integration in Exchanges, e-commerce, wallets (Trezors, Ledgers …) at the time of starting in the crypto universe.
More details about their Smart Contract:
https://etherscan.io/address/0x889E06FF74e15a446275511eA3b6635Bb5A608E2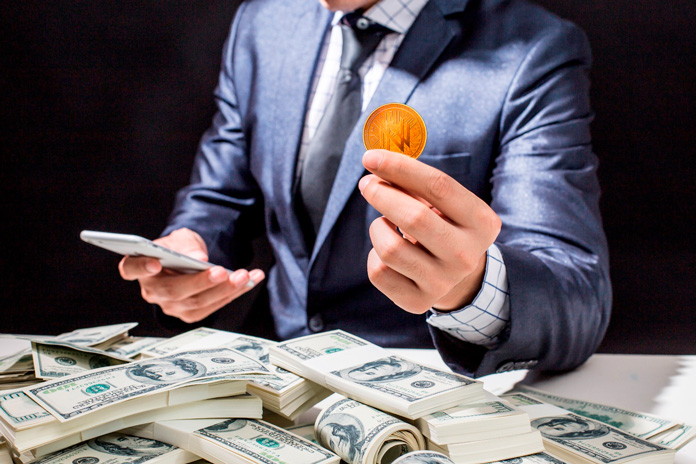 This token offers its holders the opportunity to buy gold and other precious metals with up to 30% off the market price. For this reason, since the demand for gold increases year after year, it is not risky to think that the demand of INX can also do so.
On the other hand, Innovaminex will reward the holders, who keep INX in their wallets for 3 months, distributing among them 25% of the quarterly income, in the form of discount coupons that can be exchanged in InnovaMinex's own e-commerce, and that can offer a discount of up to 90%. Therefore, the INX has value in itself, since by conserving it you can access incredible discounts, on a recurring basis.
Finally, it is worth mentioning the fact that the company is in negotiations with e-commerce platforms from other sectors that accept accepting INX for the purchase of their products. That is, you can begin to appreciate the strength that INX can acquire as a payment method, even outside the ecosystem that will see it born.
Innovaminex projects
This company has many fronts in which to grow and in which the first conversations are already taking place, such as the search for more mining projects, research carried out since 2013, or the possibility of growing its e-commerce with products from other wholesalers interested in accessing a wider market for the sale of gold, silver and other precious metals, the start-up and assembly of different mines and refineries, negotiation with exchanges or the implantation of crypto-cashiers for the sale of gold, INX and other cryptocurrencies.
Tokens Sale Data
End of Token Sale Period: 03/10/2019
Listed in 1st Exchange: CoinBene (IEO development between 31 Jan – 9 Mar)
Soft Cap: Project already in execution.
Hard Cap: $ 52,500,000
Minimum purchase: 1 INX
Maximum purchase: Unlimited
Cryptocurrencies accepted: BTC, BCH, ETH, LTC, DASH, ETC, USDT, XRP
Accept bank transfers
If you want more information about the project, do not hesitate to visit their official networks and links: