While the crypto sector in India is facing a complete ban, developments in the blockchain space are going on steadily. Now Kerala Blockchain Academy (KBA) an initiative from the Indian Institute of Information Technology and Management is part of R3.
R3 is a New York-based enterprise whose primary goal is to push developments from the blockchain space. Together with its members, R3 is working on blockchain-based solutions set to revolutionize the financial world.
While the press release marked the entry of Kerala Blockchain Academy to R3, it also touched on KBA developments in the blockchain space. KBA already has a certification program in place. The program is based on the Corda blockchain platform and is meant for professionals in the banking and technology space. Its unveiling is scheduled to take place in September.
KBA Program to Also has Training Sessions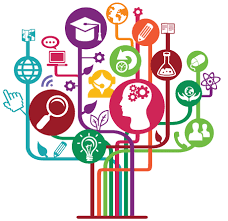 Besides just fronting a certification program for professionals, KBA went further and included training sessions for the same professionals. The training course will be on an in-person classroom training basis. It will cover various blockchain technologies topics such as hyperledger and ethereum. Moreover, the trainees will also be exposed to Corda App development.
Although KBA is India's first government institution to be part of such a program, it is joining other organizations. Together they are forming R3 and can work together to revolutionize the insurance and financial sector. R3 is a global consortium with 300 members. Although it's now that Kerala is becoming part of R3, its academy is already having an impact.
A lot of banks under its umbrella are already integrating Corda blockchain applications into their core banking systems. Now with the backing of over 300 firms, revolutionization of the banking and insurance sector through blockchain solutions will take center stage.
As more and more banks and other financial institutions across the globe take note of R3's Corda blockchain ecosystem, they are easily integrating solutions from the space. The latter has also come with its advantages as more technologists are joining R3 community to work together with other developers.
Similarly, due to stakeholders taking an interest in R3, the latter along with the above, is driving up application developments in Corda blockchain ecosystem.