One of the major economic power of Asia, India, is going to put a blanket ban on cryptocurrencies. But this will be more strict than any other country as even the possession of crypto assets will be considered unlawful.
According to the reports, the proposed bill suggests the world's strictest policies against cryptocurrencies that would criminalize possession, issuance, mining, trading, and transferring of crypto-assets, said a government official.
The reports note that the bill, yet to be passed by parliament, is in line with a January government agenda that called for banning digital currencies such as bitcoin while building a framework for an official digital currency.
The bill was on the cards as an official bulletin published by the Indian Parliament in January 2021 hinted about a new bill to be introduced about the future legislations of cryptocurrencies. The bulletin talks about a bill "to create a facilitative framework for the creation of the official digital currency to be issued by the Reserve  Bank of India. The Bill also seeks to prohibit all private cryptocurrencies in India, however, it allows for certain exceptions to promote the underlying technology of cryptocurrency and its uses."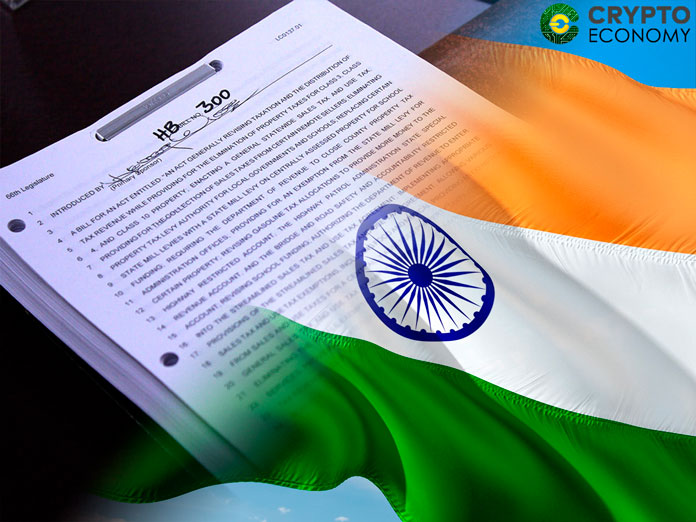 This raised investor hopes authorities that might go easier on the booming market but according to the official, even holding cryptocurrencies would be a crime if it becomes a law. The bill would give holders of cryptocurrencies up to six months to liquidate, after which any crypto-related activity such as possession, issuance, mining, trading, and transferring of crypto assets would be penalized.
If the ban becomes law, India would be the first country to make holding cryptocurrency illegal as even countries with the most strict crypto regulations like China, which has banned mining and trading, do not penalize possession.
Despite the threat of a ban, transaction volume involving cryptocurrencies is multiplying every month in India. According to some unofficial industry estimates, 8 million investors now hold 100 billion rupees ($1.4 billion) in crypto-investments. Unocoin, one of India's oldest exchanges, added 20,000 users in January and February.
This law can be disastrous for the crypto industry and investors of India. The Indian Finance Minister, in an interview with CNBC, tried to ease investors concerns by saying:
"I can only give you this clue that we are not closing our minds, we are looking at ways in which experiments can happen in the digital world and cryptocurrency. There will be a very calibrated position taken."
As reported, in March 2020, the Supreme court of India struck down the Reserve Bank of India (RBI) ban on banks that prohibited them deal with crypto-related businesses. The court then ordered the government to take a position and draft a law on the matter.
---