The Indian government is hell bent in kicking cryptocurrency out of India. In a recent report by the Economic Times (ET) in India, sources familiar with government processes have revealed that a new bill to get rid of cryptocurrencies is under discussion by different government departments. The draft bill, titled "Banning of Cryptocurrencies and Regulation of Official Digital Currencies Bill 2019″ has already gotten backing from a number of federal departments including the Department of Economic Affairs (DEA), Central Board of Direct Taxes (CBDT), Central Board of Indirect Taxes and Customs (CBIC) and the Investor Education and Protection Fund Authority (IEPFA).
Government officials confirmed that the draft bill seeks to completely ban the purchase, sale, and trade of cryptocurrencies other than those issued by the government of India. According to the report, the draft bill has been authored by the government formed a panel of experts led by the finance secretary Subhash Chandra Garg. The panel was formed last year with the mandate to analyze the effects of cryptocurrency to the Indian economy and advice the government in terms of regulating the nascent industry. The draft bill is expected to be proposed to the incoming government following next month's presidential elections.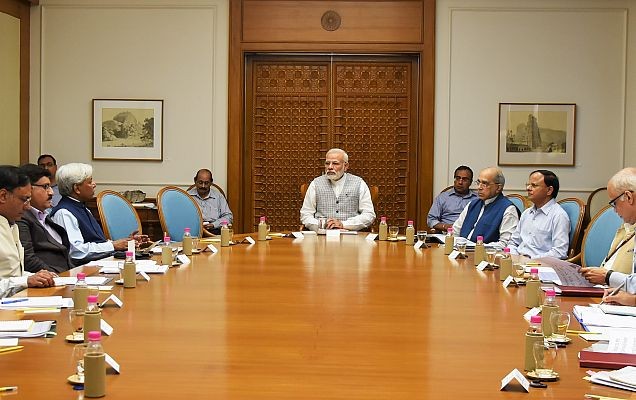 A committee of experts constituting representatives of the DEA, CBDT, CBIC and the IEPFA believes that the government is delaying in taking actions against digital assets. Minutes of a meeting by this committee suggests that there is a need to ban cryptocurrency as soon as possible. However, considering the incoming elections, this may be delayed for a few months. However, as they await the incoming government, they do have the option of banning the use of cryptocurrency through the provisions of the Prevention of Money Laundering Act (PMLA). The ministry of corporate affairs has previously submitted feedback concerning the use of Bitcoin, Ethereum and other digital assets by individual and companies alike with the aim of circumventing legal provisions. The ministry has gone on to state that many of these activities are Ponzi schemes with the aim of defrauding gullible investors.
If the current government takes this route, it could ban cryptocurrencies provisionally as the proposed bill undergoes further discussions and awaits government approval. The ministry of corporate affairs recommends that the law enforcement agencies use the PMLA Act to prosecute individuals and companies as the draft bill provisions are yet to be adopted.