Coinbase is a platform that offers both wallet and Exchange services at the same time. In it you have the opportunity to send, receive and store some cryptocurrencies in an easier, simpler and safer way. The feature that makes this special purse is that you can convert your Bitcoins in dollars or euros and thus avoid decreases or increases in market value. When changing it only a small commission is reflected. In addition, you can send your money to a bank account or credit card.
Coinbase Platform
Coinbase consists of a menu where you can find some of the most outstanding options.
Dashboard: It shows a small summary where the portfolios, the balance, as well as the real-time price quotation of Bitcoin, Bitcoin Cash, Ethereum and Litecoin are shown.
Buy/Sell: In this option you can buy and sell bitcoin as well as see the limits of the account. For this you must have the account verified.
Accounts: Here are all the purses that have been created, in turn is the address of each of them. You have a wallet called BTC Wallet, in it you receive and send Bitcoin.
Tools: Through this menu you can review all payment addresses and create new ones. Similarly, view the entire history of transactions made.
Settings: In this section you will find everything related to this wallet and the personal data of your user, in the same way you can find the payment methods.
Set up your Coinbase wallet
To be able to create an account and operate with total freedom in this wallet, these aspects must be taken into account:
Once this is done, the registration form for Coinbase is quite simple. They only ask for your name and surname, as well as an email and password to access. It should be noted that you must check the email inbox, because you will receive a verification email with a link that must be accessed to activate the account.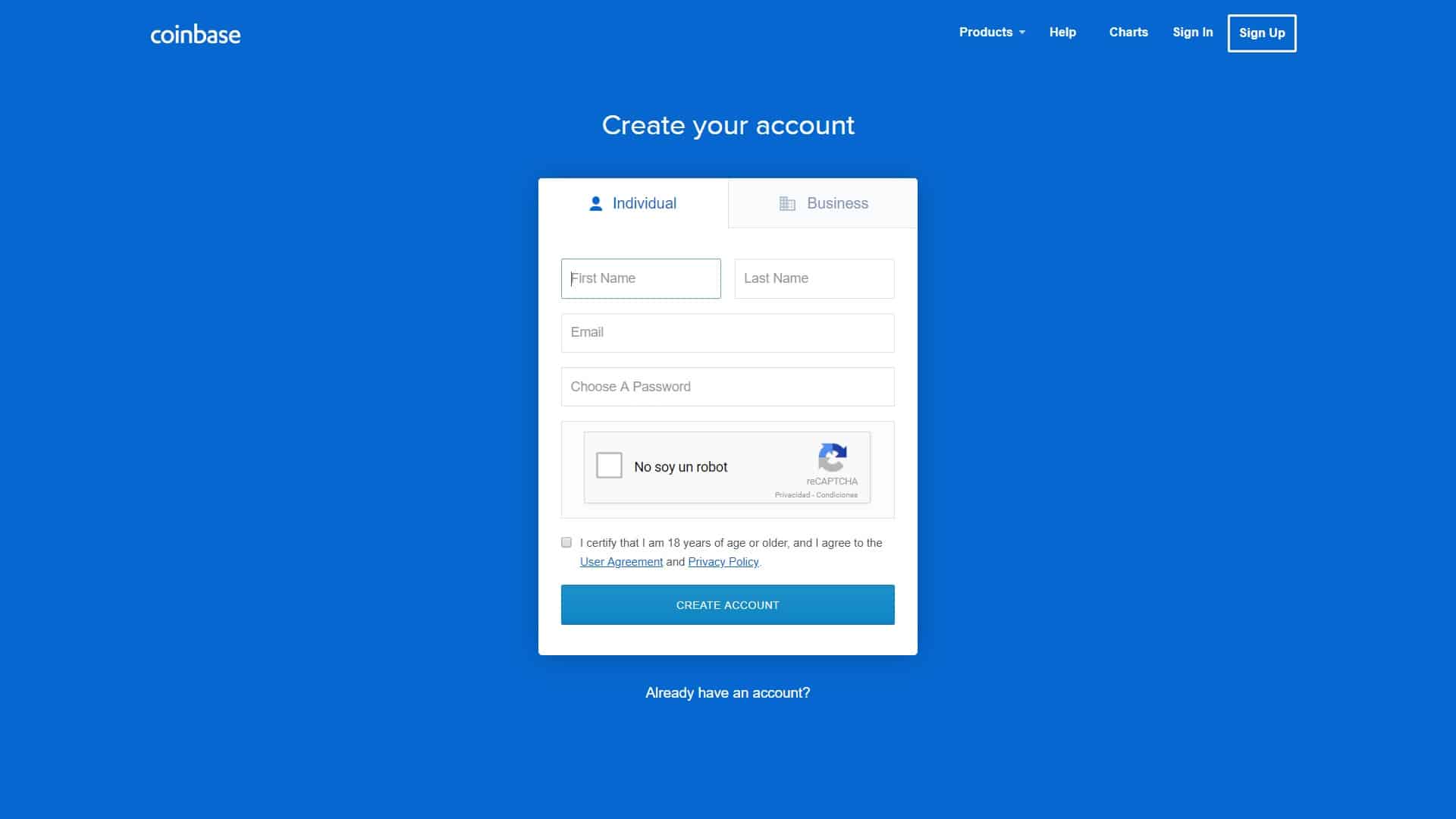 Two-factor authentication is a security measure of Coinbase to make your platform hacker-proof. This authentication consists in adding another phase in during the login of each user.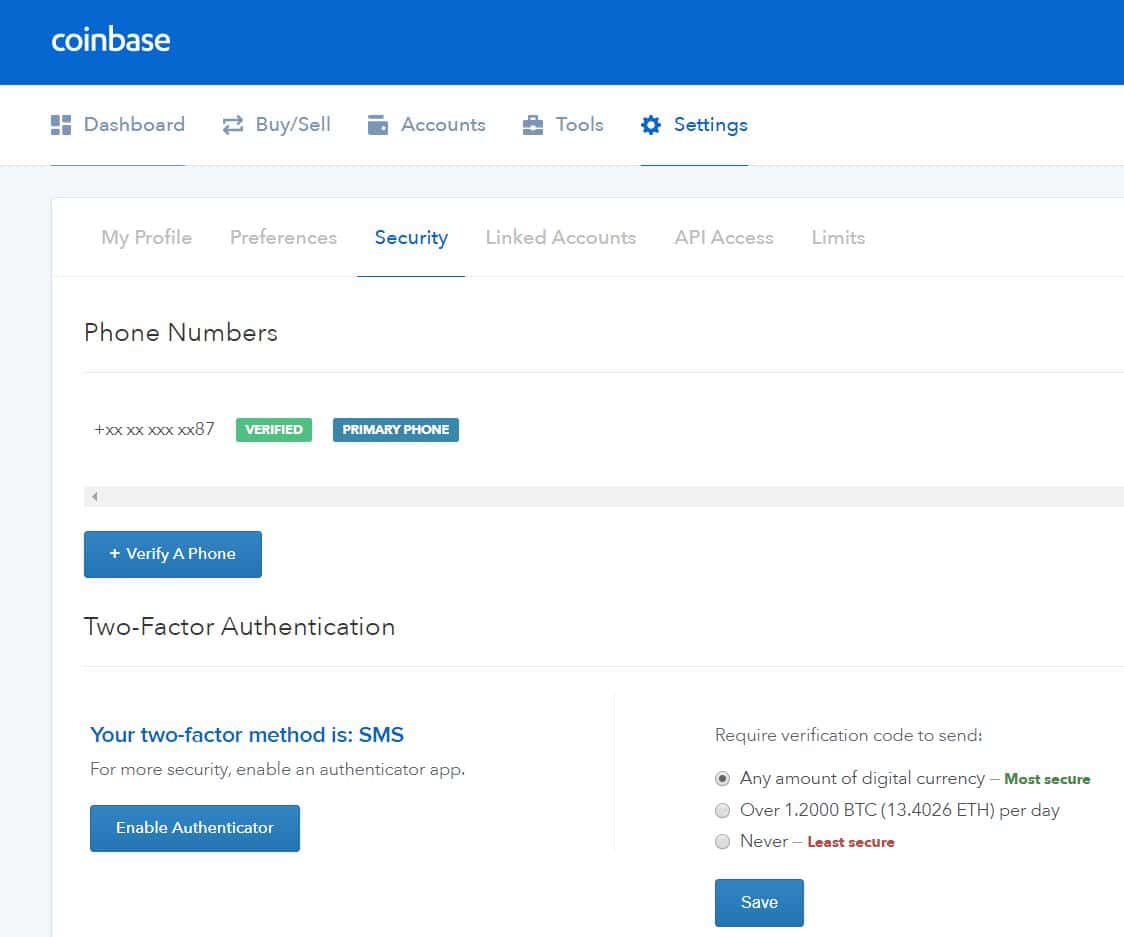 In this case, Coinbase makes use of the telephone number of each user. Therefore we will have to add a mobile number to our profile. To do this we must go to Settings and then Security. Once there we select the option "Verify a Phone".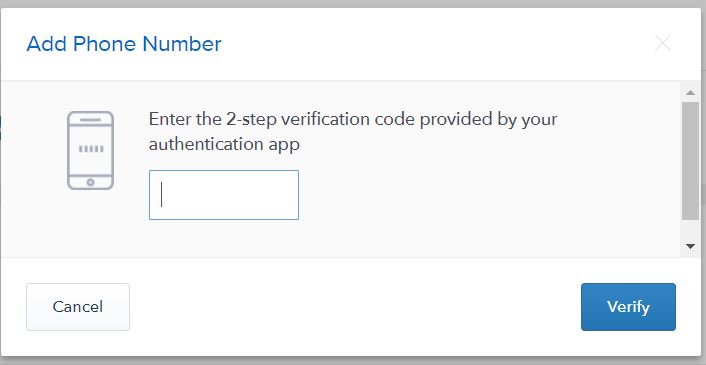 Later a banner will appear asking us to place the country and the telephone number. Coinbase will send us a code by text message to the indicated number so that we verify that it is ours. When entering the code we will have activated the two-factor authentication.
From that moment every time we are going to log in we will have to verify with the password and with it mobile. Later the same method can be activated to send cryptocurrencies.
How to deposit Bitcoins in Coinbase?
Once we are registered we can deposit BTC to our Coinbase address. For this we can buy or deposit directly from another bitcoin address.
Coinbase generates a new bitcoin address every time we are going to receive money, which requires you to do the same procedure over and over again. For this we must go to Accounts; In this section we see all our wallets and the balance in each of them.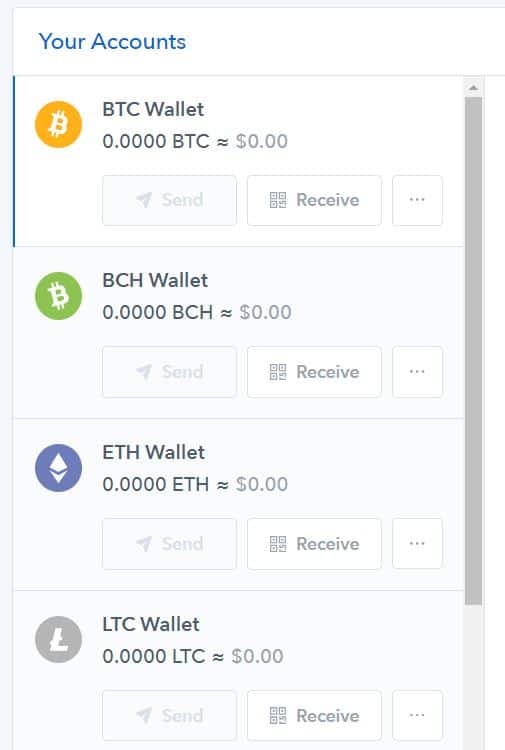 If we click on receive in the Bitcoin wallet, it will show us a banner to access the address to which the BTC must be sent to be credited to Coinbase.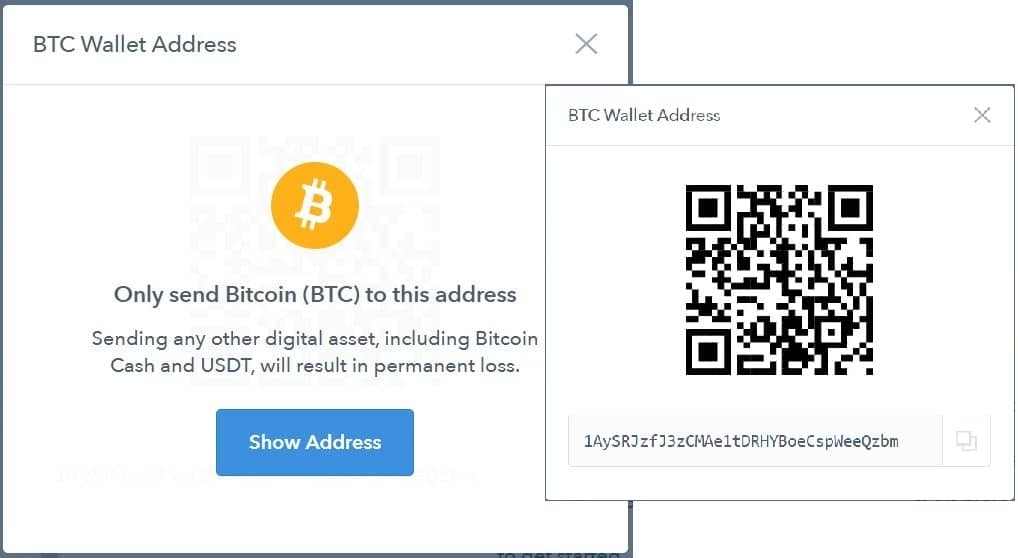 Bitcoin transactions are not credited at the moment, you must wait for it to be reflected in the wallet.