A new NFT customizable card has been launched by hi along with Mastercard for the first time in the world. It is now possible to customize one's card based on the NFT avatar one owns with the new product line available for eligible cardholders.
NFTs coming to Life
With the assistance of Mastercard, hi app announces the world's first NFT-enabled debit card that can be customized with the help of NFT avatars. There are more than 90 million locations where Mastercard is accepted worldwide, where eligible cardholders can customize the face of their cards with an NFT avatar they authentically own and spend their money at these locations.
Sean Rach, Co-founder of hi, said:
"Not only do the NFT cards look amazing, this is a great way for people to show which online community they belong to, but in the real world. The flexibility to spend fiat, stablecoins, or other cryptos, combined with attractive financial and lifestyle rewards, makes us confident that our card is a game-changer in the market."
Currently, the company is developing an app that is both user-friendly and functional for crypto and fiat currency. hi offers members the ability to save, invest, make payments, and gain access to lifestyle benefits all through one easy-to-use service. As of today, more than 3.5 million people from 190+ markets have signed up for hi, and over 2 million people have downloaded the hi app.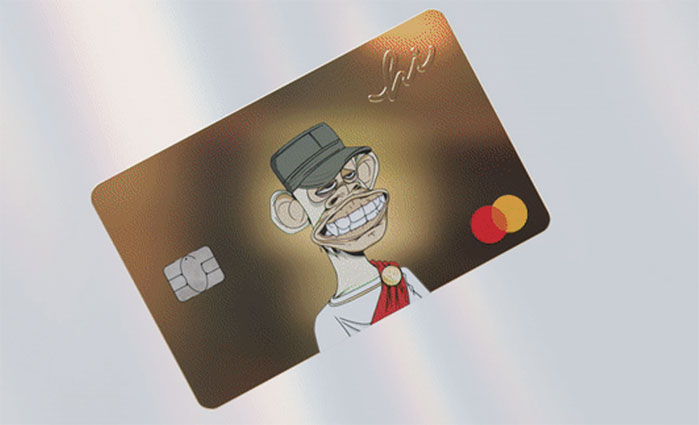 There are six versions of the hi Debit Card, which offer different benefits based on the tier of your membership with hi. Staking hi's token is the only way to become a member, and it costs less than the equivalent of ten Euros and is easy to do.
The Mastercard card can be used at any Mastercard merchant worldwide, and users will get a 1-10% cashback on their spending if they use fiat, stablecoins, or other cryptos. In terms of the number of digital subscriptions they can rebate, it ranges from 1 to 20.
Aside from that, you will be given the option of funding your card instantly via SEPA or FPS with Euros or British Pounds by using your very own IBAN. Those Gold members and higher, who have opted to customize their NFT cards, can do so by adding their own avatar to the front of their card, as long as it meets Mastercard's card design guidelines, provided that it is unique to the cardholder. 
Initially, the hi Debit Card will be available to members of hi in 25+ countries outside of the European Economic Area (EEA) as well as in the UK. hi will support a limited amount of collections, such as CryptoPunks, Moonbirds, Goblins, Bored Apes, and Azukis.
If you wish to apply for customization of your card, you will be asked to prove that you own the NFT and that you are the owner of that NFT. Moorwand will be the company issuing the hi Debit card.