Dolce & Gabbana set a new record in NFT selling that shows the big potential of this market for the fashion industry. The Collezione Genesi NFT set a new record in selling fast. The big fashion house showed its power in the NFT industry, too.
Four items in the nine-piece collection, featuring both physical and digital items, sold very well, and the auctions for the remaining ones will close soon. All of the NFT items in this collection are designed by fashion duo Domenico Dolce and Stefano Gabbana in collaboration with UNXD.
Fashion Items Still Shining
The NFT industry is maturing very fast, with numerous artists, companies, and brands joining the movement. They have acknowledged the power of this industry and are trying to be part of it very fast.
The fashion industry is among the top that can benefit from the growing market here. There are lots of fashion lovers worldwide that are ready to pay for buying an NFT from a known brand.
1/
📈 7 auctions down, 2 to go. 1169.399 ETH in sales. All kinds of history being made with Dolce&Gabbana's debut NFT collection with @UNXD_NFT.
 
👑 2 magical crowns remain: The Lion Crown and The Doge Crown. Who's got the 🔥?
 
⏰ 20 hours left.https://t.co/wwotGOC0iH pic.twitter.com/vqMU0ZH13U

— Dolce & Gabbana (@dolcegabbana) September 29, 2021
The D&G fashion house recently showed the potential very well. A collection of nine items designed personally by Domenico Dolce and Stefano Gabbana are in the auction, and four of them sold very fast.
The new NFT collection by Dolce & Gabbana has two themes. One of them connects to Venice and glass designs, and the other is connected to the toast tradition. The new decision and plan by D&G to offer NFTs is a very good sign of evolution for the fashion industry. Besides, it can help the brand find its reputation a bit again after the racism scandal of last year that resulted in losing a big market share in China. Four of the NFT items were sold and generated a cumulative of $1.17 million.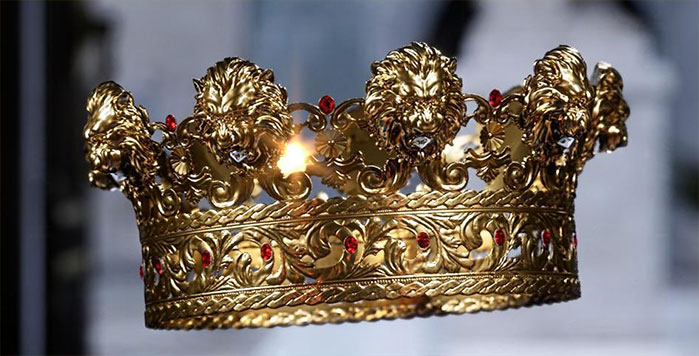 D&G isn't the first fashion brand to join the NFT industry. Digitalax, RTFKT Studios, and The Fabricant recently launched plans in the market and are bringing the digital fashion designers here.
Pransky is one of the buyers of D&G NFT items. He bought The Golden Impossible Jacket and The Impossible Tiara for 99 ETH each.
Digital fashion is experiencing the initial steps in the new world. With the metaverse concept expanding at a very fast speed, we can expect more people looking for valuable wearables in this new world. More big brands may come to the market and sell their valuable digital products in NFT marketplaces.
---
If you found this article interesting, here you can find more NFT News