Despite a continued weakness in the crypto market, crypto enthusiasts remain undeterred anticipating bullish forecasts. Let's delve in a little bit further to understand the top 10 cryptocurrency trends to look out for in 2023.
Cryptocurrency experts suggest the market has remained resilient this past week, with overall market capitalization hovering near the $1 trillion mark, while Bitcoin (BTC) trading range-bound around $20,000. Despite obstacles, bulls have noted a surge in usage growing this year. There could be more frequent episodes of infamous volatility ahead as the market grapples with uncertainty over Federal Reserve borrowing rate increases. Even though it has been a choppy ride, the general market trend has always pointed upward.
Digital asset evangelists are predicting that by the end of 2030, the crypto market will balloon to $250 trillion. However, experts believe only a fraction of this market cap will be taken up by Bitcoin (BTC). In fact, top digital tokens such as Ethereum (ETH) and other altcoins are paving the way to becoming major contenders in this battle of cryptos.
What are the top 10 cryptocurrency price trends to look out for in 2023?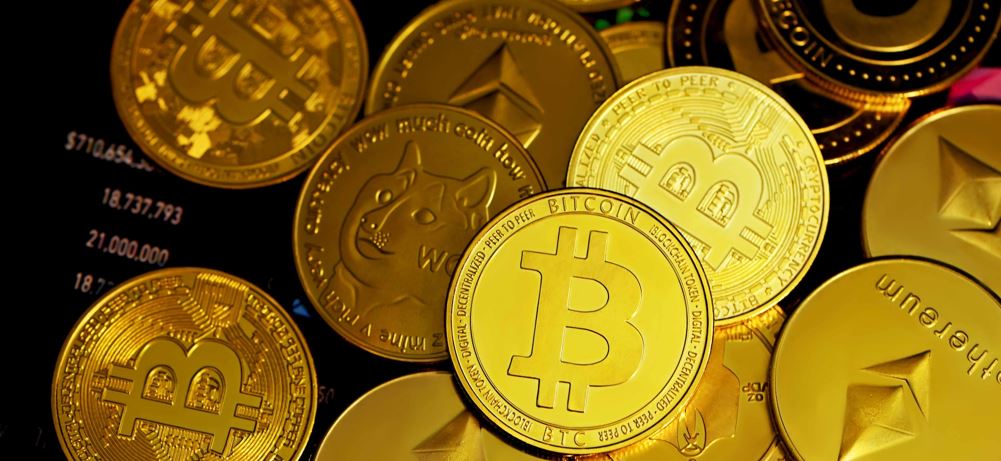 Bitcoin
Bitcoin (BTC) has long retained its position as the most dominant cryptocurrency in terms of capital inflow powered by factors like being the flagship digital asset. In spite shedding 70% of its value since November 2021, BTC remains on of the strongest digital tokens. Market analysts believe BTC has the potential to hit $100,000 by the end of 2024. BTC usage has skyrocketed in the past few months as large companies have started accepting it as a payment mode. There has also been an increasing demand for Bitcoin ETFs. BTC is one of the most lucrative options to look out for in 2023.
Ethereum
Ether is one of the best coins due to its ability to facilitate and monetize the operation of the smart contract, dApps, and any other blockchain solutions. It is the largest smart contract platform at the moment and is also home to the greatest selection of DeFi, dApps, metaverse, and Web3 projects. Several forecast specialists predict that its price could rise more than $6,000 by the end of 2023.
Binance Coin
Due to the current landscape of the crypto world and the progress of Binance, BNB is considered an excellent utility token. Crypto Exchange giant, Binance has been increasing its presence across the globe at an exponential rate. They are adding more payment channels which will give more people around the world access to crypto. As a result, the usage of BNB is expected to grow. Analysts claim that Binance Coin (BNB) may breach the $1000 mark by the end of 2023.
Solana
The Solana blockchain is highly efficient and stable offering low transaction fees for investors. These factors combine to give the digital token potential as a good long-term investment. Touted as the "Ethereum killer", Solana blockchain is a host for several high-profile crypto applications that can achieve around 50,000 TPS (Transaction Per Second). Developers and financial institutions have high hopes that Solana can become a "Visa of the crypto world" shortly. By the end of 2023, experts forecast that SOL may become more stable and reach the range of $300 to $400.
Cardano
In the past couple of months, Cardano (ADA) has proven to be one of the most active and busiest digital assets in the crypto world in the past year. Market experts suggest that ADA can reach a price of $12 by the end of 2023. It seems Cardano stands a good chance of getting its fair share of the crypto market shortly.
Polkadot
Next on the list of top 10 cryptocurrency trends is Polkadot (DOT). It has been recently observed that more and more tech-savvy people are migrating to Polkadot and launching their own crypto-based projects. Polkadot network can achieve 1000 TPS compared to Ethereum which can reach a mere 25 to30 TPS. Therefore, DOT will prove to be a strong contender with its prices reaching up to $60.00 by the end of 2023.
Avalanche
Avalanche (AVAX) can prove to be a good investment as investors and developers seek for faster, lower-fee blockchain ecosystems. As the explosion in decentralized finance (DeFi) and non-fungible tokens (NFT) continue, it is anticipated that new users who enter the crypto industry may look to the Avalanche blockchain as their Ethereum alternative. CoinPriceForecast predicts that AVAX may surge to trade between $305 and $309 by December 2022. The digital token can cross $130 by 2023.
Dogecoin
Dogecoin (DOGE) is one of the most promising cryptocurrencies and a popular memecoin. Elon Musk, CEO, of Tesla Inc, has backed Dogecoin on multiple occasions. Shivam Thakral, CEO of BuyUcoin stated the positive news around DOGE which positioned it as a payment currency may have sparked investor interest in the meme coin. He emphasized that Dogecoin is a strong contender for integration into the global payment mechanism. The cryptocurrency is estimated to cross $0.27 by the end of this year and reach $0.3 towards the beginning of 2023.
Shiba Inu
Shiba Inu was the most popular crypto in 2021, with 43 million more views than Bitcoin (BTC). We can say that Shiba Inu 'barked' the most in 2021, becoming the alpha among the dog theme cryptos. Touted as a "Dogecoin killer", Shiba Inu has been nipping at the heels of its competitor, Dogecoin. With several projects like the Shiba Eternity, Shiba Inu metaverse, Shibarium, SHIB is expected to reach around $0.0000769821 by 2023.
XRP
Ripple (XRP) is a low-risk investment with lots of potential rewards. SEC battle aside, XRP price prediction for 2023 is at $4.00 in the most bullish scenario. Greater institutional support from its growing partnerships will provide a steady momentum for the price. XRP price prediction for 2023 shows that the average price will dwindle between $1.02 and $1.27. Should Ripple Labs welcome more partnerships and positive developments during the year, $4.00 is imminent.
Disclaimer
Investing in cryptocurrency is subject to market risks. This article is for information purposes only and  does not constitute any investment or financial instructions. We urge you to conduct your own research and reach out to financial advisors before making any investment decisions.