Good Money, Neo-banking platform was recently able to raise $30 million USD via a Series A funding round which was held to continue developing its app which is to be released come 2019. –the waitlist launch will reward users with equity for securing their spot in anticipation of the full platform release.
Supposedly, everything on the bank will be done through the app, which will also contain a mobile crypto wallet that clients will be able to make transactions on.
Galaxy EOS VC Fund
The round was led by Galaxy EOS VC Fund, a fund owned by the company founded by Michael Novogratz. Participants in the fund included; Breyer Capital, Blocktower Capital, Boost VC, Ken Howery, Blockchange Ventures, Blake Mycoskie, Justin Rosentein , Troy Carter and many others.
The Galaxy EOS VC Fund is a partnership between a leading blockchain-oriented merchant bank, Galaxy Digital and the software development company launched on the EOSIO protocol, Block.one. The fund invests primarily in companies located in North America that are building on the EOSIO protocol, with a mission to build out the EOSIO ecosystem and drive mass adoption of blockchain technology all across the globe.
An Aim for Equity
Good Money provides value-based banking services with features which not only include low customer rates and zero-overdraft fees, but also free ATMs nationally.
The company's main goal is to be a bank that will enable users to have some equity and incentives created for the people who install the upcoming app on their smartphones or refer friends using special codes. The main difference being the equity part, which means that, the customers will also be investors on the company.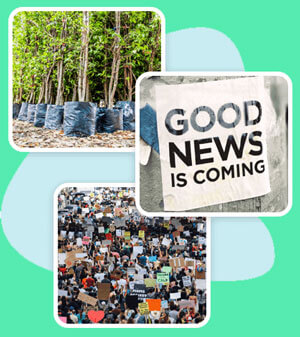 In addition users will direct 50% of Good Money's profits to impact projects focused on social media and economic inequality, renewable energy and environmental stewardship.
Gunnar Lovelace, the company's founder, said that his company aims to improve on the traditional practices of commercial banks in order to make it more decentralized and fit for customers all across the world.
According to Lovelace,
"We live in a world where consumers pay hundreds of dollars each year to banks for low-quality banking services, where banks return practically zero on deposits but leverage those deposits on a times ten ratio to finance projects that make the world a dirtier, less equitable place while creating no economic benefit for customers.''