One of the most relevant decriminalizations of the last two years is that concerning to cannabis. As is well known, cannabis has been decriminalized in some countries, for example Uruguay and within the US, where in the case of the state of California there is already an emerging industry in the sector. This decriminalization is still striking for the adoption and incorporation of new technologies, as is the case of blockchain, and there are already examples of adoption of blockchain solutions from the production and marketing of cannabis. However, not everything is said in this conjunction between blockchain and the growing legal industry of cannabis, the GANA platform goes further and brings us the fusion of blockchain and artificial intelligence for this industry.
GANA is defined as an AI platform based on blockchain that provides personal assistance services optimized for cannabis users globally. Since cannabis has been illegal for most of the time, all the essential knowledge about it was very limited and restricted for many people.
The business area of ​​GANA – Green And Nature Association – will not be limited to the personal assistance service only. As they have made known, they plan to build a complete economic and technological ecosystem to operate in the cannabis industry through the leverage of blockchain technology and artificial intelligence working on highly specialized data collection, and facilitating all stages of activity related to the cultivation, harvest, distribution and marketing of cannabis. They also plan to make the data collected from the cannabis industry available to interested entities to be studied by research institutes and pharmaceutical companies, for therapeutic purposes.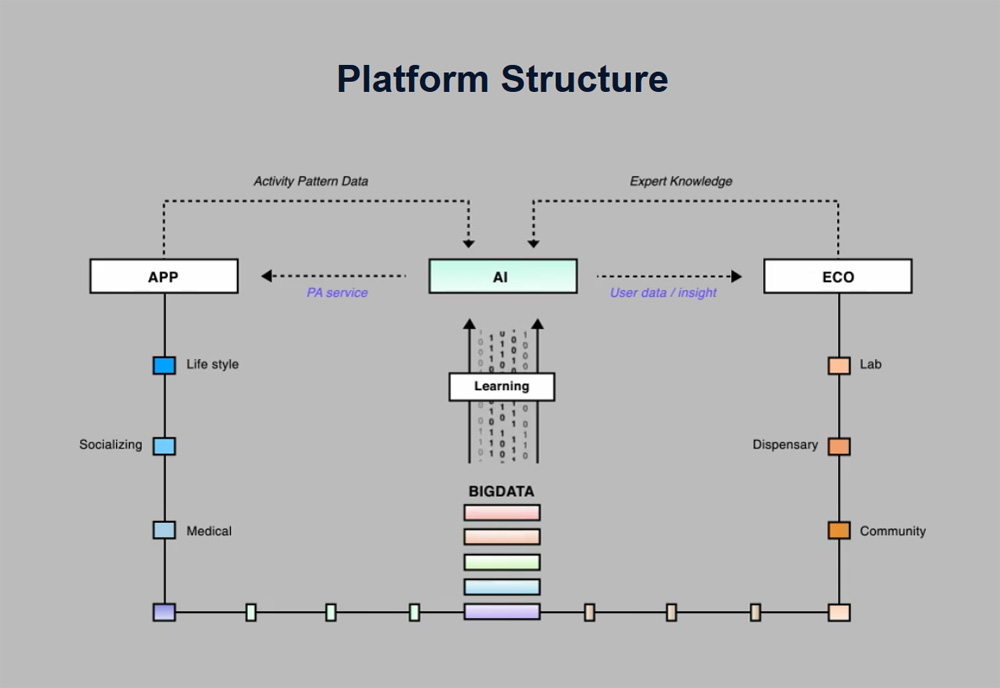 In terms of data collection GANA has the following parameters:
All personal data will be protected and managed with extreme care within their system.
The personal data collected will be directly related to the life of the individuals and with the guarantee of improving the life of them, provided that the data have the due legality of use in accordance with the governments.
The AI ​​technology support seeks to provide optimized personal assistance to cannabis users, so data collected from cannabis users will be managed in a systematic and transparent manner in the blockchain of the platform.
The native utility token of the platform is GANA COIN and will be used as the main currency of exchange in the GANA ecosystem. After its stabilization of service, GANA COIN will be placed in exchange for its operation in the market, and may be used more widely.
The GANA ICO started on May 21, 2018 and will remain until July 21, 2018. To participate, you must enter the official GANA website and start the process related to the KYC , following at all times the indications that via email you  will receive as interested.
For more information and details, we suggest contacting GANA directly through their email [email protected] or by joining at their Telegram channel.