Monero, the leading privacy coin by market cap and adoption metrics is starting off this year on a positive note. In the latest development, Monero (XMR) has partnered with one of the leading online videogame platforms and their game Fortnite, which through its online store Retail Row will be accepting XMR as the only cryptocurrency payment option.
Rumors about this development started making rounds on social media during the New Year's Day but were later confirmed by Monero's lead developer Riccardo Spagni who broke the news on his Twitter. Spagni wrote:
"Too cool: the Fortnite merch store (http://merch.fortnite.com) lets you pay in Monero, so now you can purchase that sweet Durrr Burger onesie without your friends / family / coworkers judging you."
Spagni further specified that Retail Row will be routing the payments through the online cryptocurrency payments processor Globee which currently supports payments made in Bitcoin [BTC], Ethereum [ETH], Litecoin [LTC], Dogecoin [DOGE], Decred [DCR], Ripple's XRP and Monero [XMR]. However, Monero will be the first cryptocurrency that Retail Row will be accepting directly in addition to other conventional forms of payment such as credit cards and PayPal.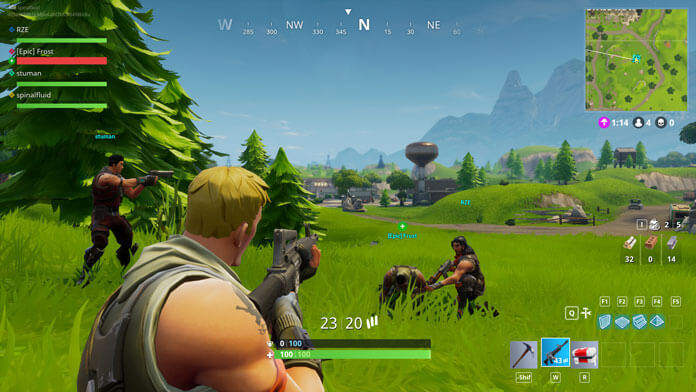 Several online followers wondered why Monero took the sole spot of Retail Row's payment processing over other more established and well-known coins such as Bitcoin or Litecoin. One Twitter user named Samantha Chang (@samantha_chang) asked "Why aren't they allowing Bitcoin" to which Spagni replied saying that Bitcoin "[lacked] privacy, but they're considering LN because it restores *some* privacy to Bitcoin."
The Fortnite online video game was launched back in July 2017 by Epic Games one of the leading video game developers which has been in existence since 1991. Fortnite has close to 80 million monthly players while its parent company Epic Games has more than 125 million players globally.
The Fortnite online retail store Retail Row was also established right around the same time that Fortnite was launched – in July 2017. As of October 2018, the Fortnite franchise is valued at more than $15 billion.
This development represents a great way to start this year after a protracted bear market that was 2018. Online Video games are a huge industry which makes their acceptance of cryptocurrency a huge deal in terms of propelling them into the mainstream scene.