The U.S Treasury Department has added new names and crypto addresses to its list of specially targeted Russian hackers. This time round, the agency has turned to target Monero cryptocurrency in its pursuits of privacy tokens.
The U.S Treasury has announced sanctions against Danil Potekhin and Dmitriy Karasavidi who allegedly used a sophisticated money laundering and phishing campaign that led to a theft of $16.8 million in fiat money and cryptocurrencies from various victims.
The two Russian nationals are also accused of working to interfere with U.S elections. The updates particularly target a list of cryptocurrency wallet addresses associated with these accused hackers. Danil Potekhin and Dmitriy Karasavidi have become the newest names on the designed national list.
As per the Treasury's announcement on the matter, the two Russian nationals organized an elaborate phishing campaign targeting U.S citizens in 2017 and 2018.
Both individuals had a huge number of crypto addresses associated with Bitcoin, Ethereum, Litecoin, and Zcash. Surprisingly, Karasavidi's information include a Monero (XMR) address: 5be5543ff73456ab9f2d207887e2af87322c651ea1a873c5b25b7ffae456c320.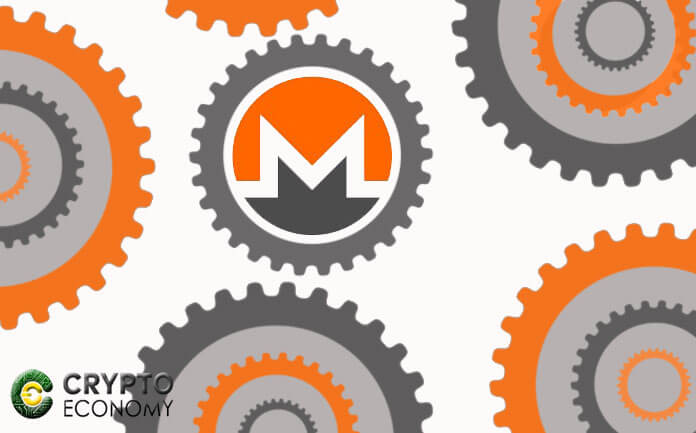 The U.S Department of Treasury has been updating its cryptocurrency capabilities. Last week, the agency targeted the crypto wallets of many Russian nationals allegedly involved in government-sponsored and election interference campaigns. However, this is the first time when a U.S law enforcement agency singled out sanctions associated with Monero addresses.
Crack Down on Monero
Crypto analytics firms like CipherTrace, which have secured a contract with the U.S government, have been busy engineering and developing Monero tracing tools. Last week, U.S topmost tax agency, the Internal Revenue Service (IRS), announced a bounty rewarded of $625,000 for anyone who can assist them cracking this untraceable privacy currency Monero.
The tax agency stated: "IRS-CI is seeking a solution with one or more contractors to provide innovative solutions for tracing and attribution of privacy coins, such as expert tools, data, source code, algorithms, and software development services."
Privacy coins like Monero allow users to transfer the funds with very strong privacy without leaving any trail of transactions. The privacy coin blockchain often does this by hiding both transaction amounts and receiver/sender addresses.
Such privacy coins operate differently from other cryptocurrencies such as Bitcoin and Ethereum, which law enforcement agencies like the IRS can trace the addresses to a known crypto exchange or wallet.
The IRS stated that Monero cryptocurrency has become a safe haven for illicit players as ransomware groups and criminals are increasingly using the coin to execute their dirty deals without being traced.
The IRS invited individuals and private contracts to submit a working prototype of the tracking tool that can track the Monero code. The tax agency expects to use such a tracking tool to investigate money laundering, theft, terrorist financing, child prostitution, narcotic tracking and more.
---
If you found this article interesting, here you can find more Monero News