Ripple co-founder, Jed McCaleb is once again in the news. The exec resumed the dumping of his XRP holdings and according to reports, he sold a total of $140 million XRP tokens over the past week. 
On a closer inspection at the data compiled by XRP Scan, it may be seen that McCaleb released nearly 12.7 million XRP between Feb 4-6 in batches of three batches each. 
McCaleb sold approximately 38 million tokens in three batches of 12.7 million XRP. This was followed by two more batches in the next two days, consisting of 19 million XRP and two batches of 9 million XRP each from his "tacostand" digital wallet. More recently, the former tech expert at the fintech giant conducted three more sales of 19 million XRP each earlier today.
The XRP Dumping Ritual
This is not the first time that MccCleb had dumped a huge amount of XRP tokens. The former exec of the company has been receiving his cut of 9 billion XRP in regular payouts for work in founding Ripple.
A little background for the uninitiated: McCaleb had started working on Ripple back in 2011. He was part of its founding team. However, he left Ripple three years later to work on Stellar [XLM].
However, his settlement agreement, which was signed when leaving Ripple in 2013,  prohibits him from dumping all of his 9-billion-XRP on the market at once. And hence, he has been doing this gradually. 
Interestingly, McCaleb had previously halted his XRP sales which led to the community speculating to be the reason for SEC's lawsuit against the SF-blockchain tech company. The former CTO, however, resumed selling his XRP holdings in Jan this year.
Apart from the ritual, McCaleb had also donated $500,000 worth of XRP (at the time of donation) to the Machine Intelligence Research Institute (MIRI) while joining its advisory board. To date, this remains one of its largest donors.
Impact on XRP?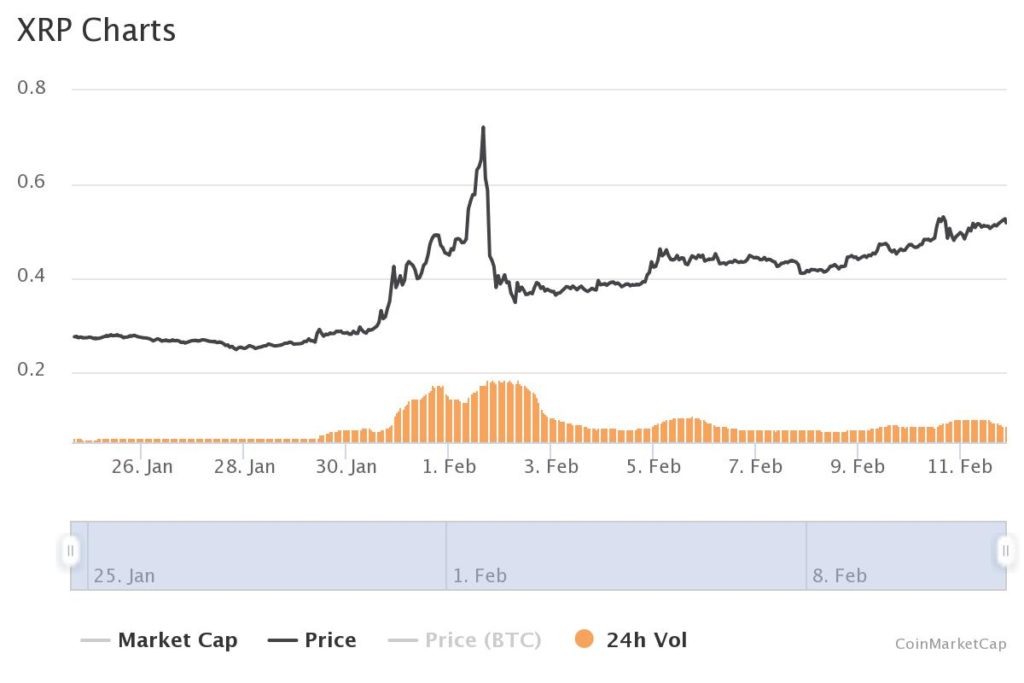 Despite all the regular dumping by the former exec, XRP's price has had little or no impact. This time too, was no different as the crypto-asset has had zero impact after the news emerged. 
XRP has lagged behind this bull season despite a stellar performance by most top-cryptocurrencies. This, in turn, pushed the coin to the 5th position after more than a year of retaining the 3rd spot. It was not just the confluence of multiple technical hurdles, but SEC's lawsuit against Ripple had been significantly damaging to the coin's price action.
However, as the market gained traction, XRP defied gravity to climb above $0.52 after experiencing elevated volatility. Over the last week, the crypto-asset amassed weekly gains of 31.46%.
---
If you found this article interesting, here you can find more Ripple news