Just earlier this week, Donald Trump dropped a teaser for an upcoming announcement on his Truth Social account. Trump shifted to the channel after being banned from Twitter. Based on that announcement, people initially believed that the former president would announce his return for the 2024 elections. Similarly, they even believed that Trump might share a key element regarding the campaign. However, the actual announcement ended up being a big disappointment. Trump revealed his plans for launching an NFT collection based on him.
Back on Thursday, it was made public that the Trump Digital Trading Card collection was here. Similarly, the term NFT was not used at all. These digital cards total up to approximately 45,000 on the Polygon blockchain. Apart from that, they were available for purchase for $99 each. Trump initially mocked the concept of NFTs, but things took a surprising turn when his collection sold out within the 12-hour time frame. NFT INT is the organization behind the creation of these NFTs. It states that this money would not be used for future presidential elections. It is still a matter of conjecture where the money raised might go.
On the other hand, the NFT ecosystem cannot be described as being in the best shape. Considering how dire the crypto market is, the hype for NFTs has died down considerably. As a result, many firms, as well as personalities, inevitably dropped their NFT collections. On the other hand, Trump launched his NFT collection amidst tough market conditions.
Trump Steps into the Blockchain Space
The former president states that the artwork is based on his life and career. Users would have the possibility of seeing him in various avatars. These include those of a wild-west Sherriff, an astronaut, a superhero, and many more. Similarly, each card would offer holders the possibility of winning amazing prizes. These prizes include a dinner in Miami, hand-signed memorabilia, playing golf, and many more.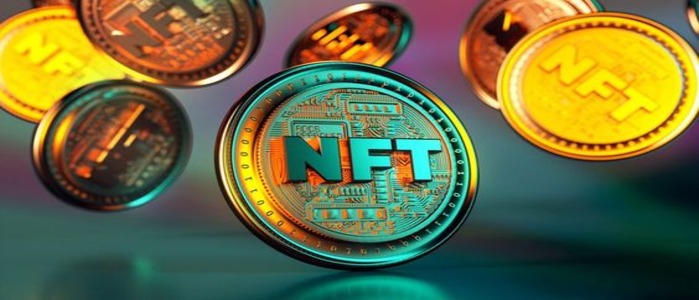 Apart from that, each of these cards would have its pre-assigned rarity. Some are designed to be the only ones in the world, whereas the rest would be limited to under 10 copies. Additionally, Trump fans are blessed with the opportunity to enter sweepstakes without purchasing cards. Sweepstakes entries are not bound by the digital cards themselves. This inevitably means that collectors would not be deemed worthy of rewards if they purchased the cards from a different market.