Fireblocks, a digital asset security company and institution-focused crypto custodian, has announced Fireblocks POS that allows its clients to earn Polkadot, Tezos, and Ethereum 2.0 staking rewards directly from their Fireblocks account.
Fireblocks announced the news in a blog post on Thursday, January 14. According to the announcement, the company is partnering with staking infrastructure providers Staked and Blockdaemon to offer hosted proof-of-stake (PoS) services for Ethereum 2.0, Polkadot (DOT), and Tezos (XTZ) tokens.
With Fireblocks POS, clients can earn between 5%-15% yield on average by staking ETH, DOT, and XTZ tokens directly from their Fireblocks MPC-based wallets without the need of implementing engineering sources.
Fireblocks view current staking operation as flawed at enterprises or institutional levels as the complexity of the process requires significant investment in engineering resources, which cost money and time. That's why many teams avoiding staking entirely and miss out on the passive income stream that this space offers. So, with Fireblocks POS, the company aims to provide an easy way for its institutional clients to earn staking rewards directly from a single platform.
As Fireblocks is an institution-focused crypto custodian, these services are for Fireblocks customers who collectively hold a significant balance of crypto assets.  Fireblocks currently maintains more than 160 custodian clients. The company's custodian clients include Celsius, BlockFi, Salt, Nexo, Revolut and B2C2, Coinflex, and Galaxy.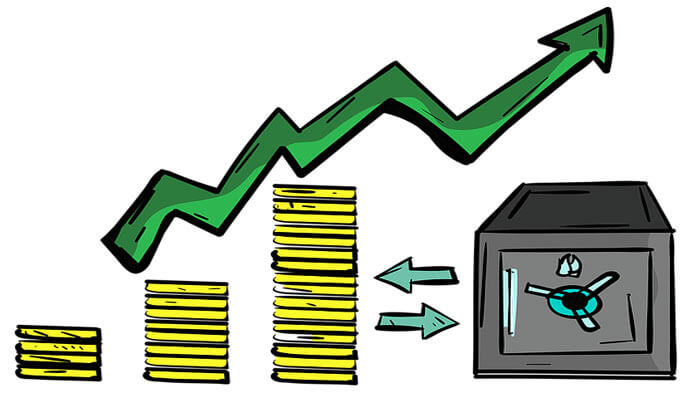 According to CEO Michael Shaulov, while the majority of its clients hold Bitcoin, Fireblocks manages over $1 billion of assets in DOT, XTZ, and ETH. To participate in staking, clients are required to allocate their tokens from their Fireblocks wallets, specifically for staking.
Fireblocks staking integrations identify wallet or tokens that are locked or allocated for staking. Fireblocks partners Blockdaemon and Staked then activate those funds for staking rewards. Customers must have an account with Staked or Blockdaemon to stake through Fireblocks. They will maintain custody of their funds in Fireblocks wallets, and will also be provided with an interface with Staked and Blockdaemon to see how they are performing within the staking provider's platform.
Konstantin Richter, CEO & founder of Blockdaemon, commented:
"Fireblocks is a leading pioneer in providing secure digital infrastructure for institutional trading, lending, and borrowing and we are thrilled to partner with them by supporting customers with our validator staking and node management. Having close collaboration with a leader in the space is essential in driving earning potential forward at an accelerated rate."
Tim Ogilvie, CEO of Staked, stated:
"Fireblocks has a well-established reputation for delivering infrastructure and we are delighted to support this new offering for its many enterprise and institutional customers."
---
If you found this article interesting, here you can find more Blockchain and cryptocurrency news