Fantom (FTM) continues to soar, recording double-digit gains on both its daily and weekly charts. The digital asset zoomed 13% in 24 hours after DeFi developer Andre Cronje claimed the Fantom blockchain project is "cash-flow positive".
According to CoinMarketCap, Fantom (FTM) jumped 12.64 per cent in the last 24 hours to trade at $0.24. The cryptocurrency has enjoyed prolific growth increasing more than 32 per cent over the past seven days. This movement has catapulted FTM as one of the top performing cryptocurrencies recording a growth of its market capitalization by close to $130 million. Interestingly, more than $50 million of which has been added in the previous 24 hours, ending up with $622.66 million at press time.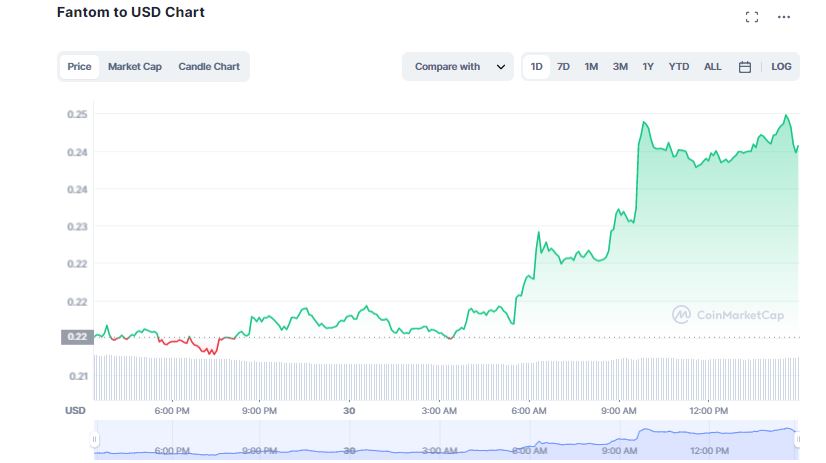 Fantom Awakens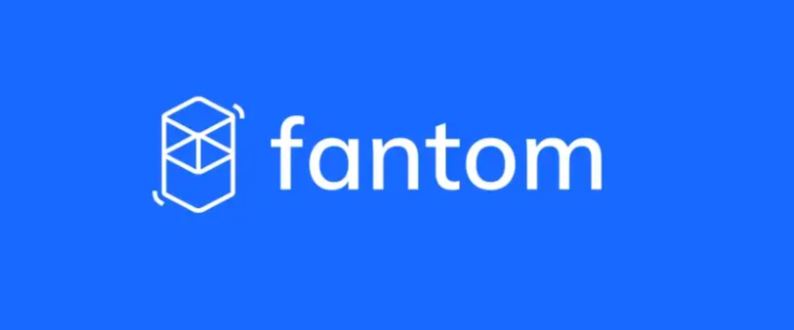 FTM's uptick came after Andre Cronje, a popular decentralized finance (DeFi) architect, wrote an article disclosing Fantom Foundation's financials. Cronje, an adviser to the company, revealed in the article that Fantom is significantly cash flow positive and has "30 years of runway".
He explained the company's monetary assets as of November 2022 included over 450,000,000 FTM (currently worth $96.84 million), over $100 million in stablecoins, $100 million in other cryptos, and $50 million in non-crypto assets.
In the report, Cronje chronicled a detailed timeline of Fantom's finances, starting from 2018 to until now. The DeFi developer also listed out the company's major expenses that included listing fees for exchanges and payments to influencers. Cronje noted,
"Don't try to compete with competitors for integrations, listings, partnerships. Unlike most of our competitors, the foundation owns a relatively small amount of FTM. At launch, Fantom owned less than 3%, today we own more than 14%. We prefer buying our token, we don't sell our tokens for partnerships."
Crypto Market Trades in Green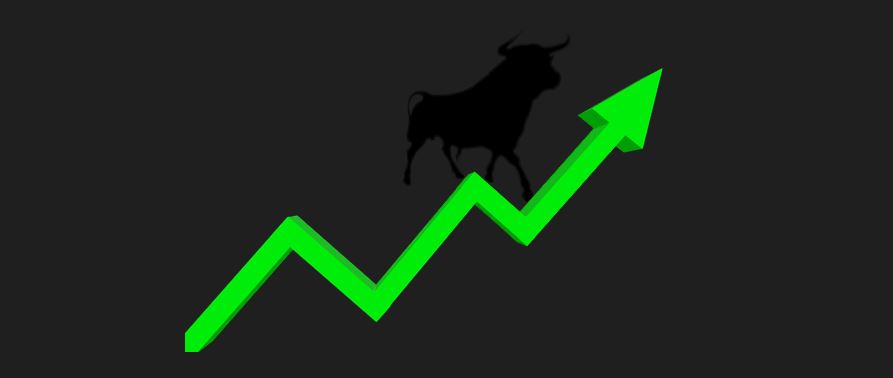 This comes at a time when FTM has lost more than 90 per cent year to date, dropping from $2.25 to less than $0.25, along with much of the crypto space. However, the crypto market has been gaining momentum today, after a bloodbath due to the collapse of Sam Bankman-Fried's FTX empire.
Ath the time of writing, Bitcoin (BTC) is up by 2.27 per cent in the past 24 hours to trade at $16,868. On the other handn, Ethereum (ETH) rose by more than 4 per cent to $1,265.
Meanwhile, the performance of other digital assets also improved along with the global market cap that gained almost 2.35 per cent over the past day to $854.56 billion.