The Fantom Foundation is the latest blockchain-based company to integrate Chainlink as the primary oracle solution provider. The company announced yesterday that the integration with Chainlink makes its oracle solution as the official solution.
Also, Fantom will use that as the primary price feed mechanism for FTM token. Chainlink is enjoying widespread implementation nowadays,
"@FantomFDN selects Chainlink as the official oracle solution recommended for use by all Fantom developers! Integrating Chainlink gives Dapps secure access to high-quality market data to build new DeFi products such as stablecoins, synthetic assets & more", tweeted Chainlink.
Secure Oracle Solution for Fantom Developers
Fantom provides a blockchain platform for Dapps developers. Lots of those developers suggested Chainlink be the primary oracle solution provider. Now the founding team had decided to choose the leading decentralized oracle solution provider after extensive research. All developers in the Fantom community can access chainlink oracle infrastructure in their Dapps after the integration.
"After significant research focused on the key features that make the best oracle mechanism, Chainlink stood out as an extremely secure, accurate, and reliable choice for getting off-chain data onto Fantom. We recommend that all Fantom developers use Chainlink as an oracle solution, and we are excited to be using it for getting FTM's own FTM/USD price into Fantom." Michael Kong, CIO at Fantom, said about the new partnership.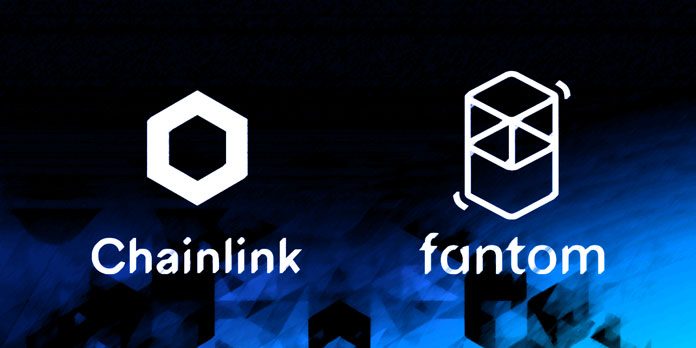 FTM token, a stablecoin pegged to fiat currency, is one of the leading products of the Fantom foundation.
Chainlink's Price Reference Data Contracts is its major product that many blockchain-based companies and projects use to get access to market data. It claims to provide high-accurate market price data for clients using a decentralized oracle network. Chainlink provides price data using multiple sources so that the solution can be one of the most accurate ones. Dapps developers use that data for various use cases like smart contracts.
Fantom focuses on DeFi products as the main reason and goal of integrating Chainlink. Many DeFi products are considered for integration with Chainlink, "including the creation of decentralized stablecoins for market stability, lending protocols for credit expansion, synthetic assets for hedging strategies, and more," according to Fantom Foundation announcement.
Like any other integration in the blockchain community, the developers in both teams will work together to develop products and find new real-world use cases for developed solutions.