County officials in Fairfax, Virginia, are considering investing pension fund funds in two crypto funds that engage in yield farming. Using DeFi as an alternative investment is a bold move by a government organization. Additionally, it is a positive sign that innovative financial services can provide benefits to a greater number of people and organizations around the world.
Alternative Investment
According to Katherine Molnar, the chief investment officer of the Fairfax County Police Officers Retirement System, the funds will be used to provide liquidity on decentralized cryptocurrency exchanges (DEX). The remarks were made at the Milken Institute Global Conference on Tuesday in Los Angeles.
Recent years have seen a significant increase in interest in decentralized finance. Users aside, regulators are also taking an interest in this new fin-tech niche. It is important to understand that decentralized finance refers to the use of blockchain technology to enable digital transactions between multiple parties. More people may be able to access benefits that have been limited to some individuals or countries with the help of these new financial services.
With the elimination of intermediaries and the implementation of dApps, users are given greater control over their funds. Consequently, participants receive direct benefits through the various mechanisms available – from lending and swapping to staking and farming.
But these systems need investment and liquidation to work better. This is where liquidity mining comes into action. It can become a form of passive investment that brings earnings to miners because of holding their assets in liquidity pools. It's the reason Fairfax County has decided to invest in crypto funds.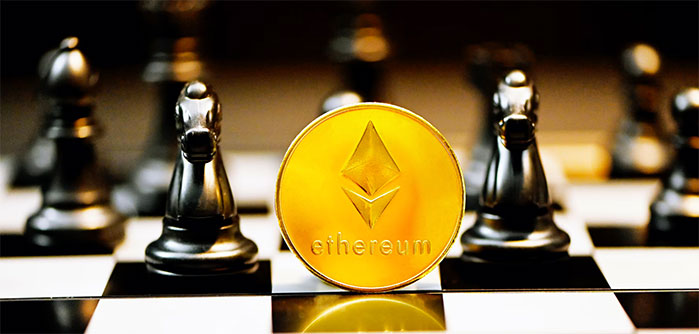 In 2019, Fairfax County became one of the first counties in the United States to invest pension money into crypto-linked investments. Molnar estimates that the investment opportunities he is considering will have at least a 9% return. Approximately 8% of Fairfax's portfolio is comprised of crypto-related investments, she stated.
A bigger bet was made by Fairfax last year on cryptocurrencies. According to Bloomberg:
"The Fairfax County Police Officers Retirement System and Fairfax County Employees' Retirement System invested $50 million into Parataxis Capital Management LLC's main fund, which buys various digital tokens and cryptocurrency derivatives."
With the advent of decentralized finance, Fairfax has become the latest traditional institution to move into the world of online trading, borrowing, and lending, often anonymously and without banks or other intermediaries. Trading powerhouse Jane Street has announced that it will use a DeFi app to borrow money.
All of these decisions are signs of growth and faster adoption for the crypto market, as well as the DeFi sector. We can expect more big organizations and governments to follow the trend when the current investors find earnings and promote them.