The Members of the Parliament of the European Union (EU) have voted in favor of a resolution to form a tax policy for cryptocurrencies. Along with this, the resolution also focused on utilizing blockchain to combat any attempts of tax evasion. As per the notice issued, 566 members out of 705 voted in favor of the resolution drafted by Lidia Pereira. Seven members moved against the resolution while 47 were absent from the session.
Furthermore, the legislative body said that the 27 members of the EU should move for a simplified tax treatment for crypto users. These users might be the ones who utilize crypto in small transactions or very occasionally. Moreover, the resolution also recommended the authorities consider and explore the possibility of using blockchain technology to facilitate efficient tax collection.
EU Calls For Precise Crypto Definition
The resolution asked the European Commission to determine the accepted definition of a crypto asset along with its taxable use. It pointed out that the conversion of crypto to fiat can be a starting point for crypto taxation. However, it was also linked to the location of the transaction. Additionally, the authority called for an administrative amendment to make the process of exchanging crypto taxation information more effective.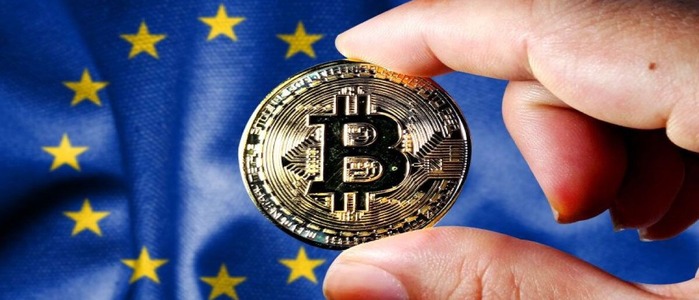 Apart from crypto asset taxation, the EU body proposed leveraging blockchain technology for more effective tax collection. It asked the national administration of European countries to recognize and try blockchain as a tool for tax collection. Moreover, the resolution said that it can be used to limit corruption, identify asset ownership, and automate tax collection.
Nonetheless, work has to be done to come up with the most suitable practices for using and incorporating this technology. However, effective measures can lead to an increase in the analytical capacity of tax administrations. Lastly, the EU resolution asked member states to modernize and reform tax authorities through blockchain integration and other essential steps.
In the last two years, legislators and policymakers in the EU have advanced to regulate the crypto industry. Through several bills and policies, the EU has tried to create a consistent regulatory framework around crypto in its member states. Most of these policies will go into complete effect by 2024. However, the latest resolution might mark the start of blockchain integration in the EU's taxation policies.