Ethereum (ETH) transactions have become costlier as investors are milking millions from the frog-themed meme coin, PEPE. The daily average transaction fees surged to a 12-month high of approximately 87 gwei, or $15.82, with one of them accounting for a billionth of an Ether. The price of the transaction fees has surged by almost 50% since the launch of PEPE. Furthermore, analysts claim that the prices crossed the 150 gwei mark on Monday.
However, the transaction fees of Ethereum were way higher in the past, ranging between the $50 and $70 mark back in 2021. However, the situation took a turn soon after the collapse of the crypto market in 2022. In the previous 24 hours, the trading volume of PEPE surged past the $150 million mark on Uniswap, much higher than Wrapped Bitcoin and even USDT. As per CoinMarketCap, PEPE has a 24-hour trading volume of over $975 million.

Moreover, PEPE made its way into the top 100 cryptocurrencies on the basis of its market capitalization as soon as it crossed the $500 million mark within three weeks of its launch. However, the token has managed to surge considerably despite the current stagnant or uncertain nature of the crypto market.
PEPE has witnessed an increase of 78.67% in the previous 24 hours, inevitably pushing the trading price to $0.000002904. At the same time, the total market cap of PEPE is approximately $1.16 billion. The high investor interest in meme coins has caused an immediate hike in ETH transaction fees.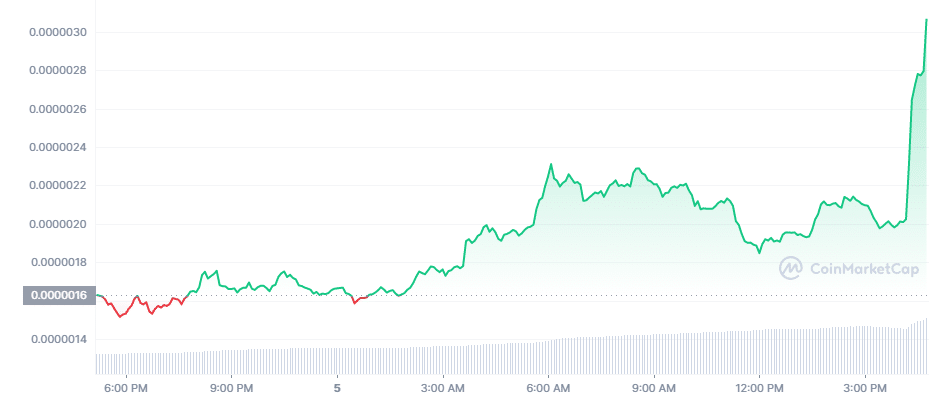 Are of any use the ethereum Scaling Solutions?
At the same time, the total gas fees for all layer-2 transaction fees have increased with the mainnet fees as data about layer-2 transactions have also been posted in layer-1 blocks for security. Currently, there are two types of scaling solutions, zk-proofs, and optimistic. Both of these resort to the use of rollups, responsible for categorizing batches into smaller transactions before settling on the mainnet.
However, zk-proofs were hit the worst as the fees for swapping tokens on zk-based scaling solutions jumped to anywhere between $2 to $11 marks. Keeping the issue in mind, a number of users expressed their disdain towards the situation, lamenting if it was now necessary to pay higher prices. At the same time, a few users claimed that they paid up to $30 in DeFi deposits on zkSync.