Scalability is a major challenge especially for the leading cryptocurrencies including Ethereum [ETH]. However, the Serenity code upgrade could be the solution the Ethereum network needs.
Talking about the upcoming Serenity upgrade during the DevCon4 conference in Prague, Czech Republic, Vitalik Buterin, the co-founder of Ethereum said through Serenity, the network can boost its transaction per second time 1000 fold.
He also added that Serenity is designed to improve Ethereum network on all fronts. The young developer was speaking to an audience of blockchain developers who have assembled for the biggest annual blockchain event in the Ethereum calendar.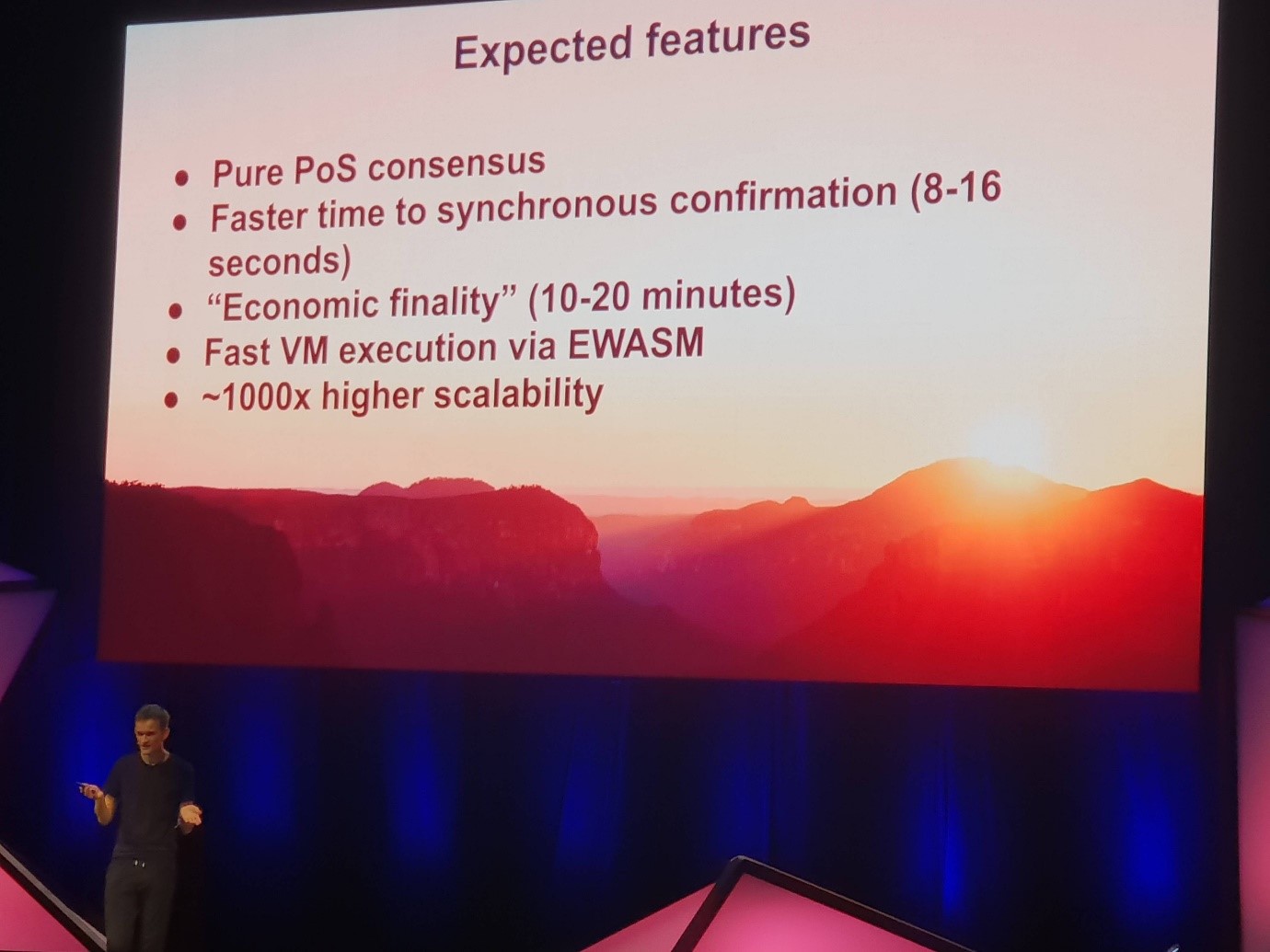 Serenity, according to Buterin, is meant to cure a lot of Ethereum's ills but chief among them is the scalability challenge. He believes that Serenity will be able to catapult the Ethereum network to greater heights. Seeing Serenity come this close to launch is a great achievement considering that most proposed updates and code upgrades end up in the development dustbin.
The biggest idea behind Serenity is the radical switch of the consensus mechanism from Proof of Work (PoW) to Proof of Stake (PoS). Through PoS, Serenity promises to increase Ethereum's transaction throughput several folds while at the same time reducing energy consumption significantly. Using the PoW consensus mechanism is highly energy inefficient and has limited scalability. PoS will allow network validators to stake their coins to gain permission to contribute to the network.
Buterin lauded the almost-ready code upgrade and said: "Serenity is the world computer as it's really meant to be – not a smartphone from 1999 that can play snake." According to Buterin, Serenity will be released in four phases which are:
Initial version with proof-of-stake beacon chain
A simplified version of Serenity with limited features (no smart contracts or money transfers from one shard to another)
An amplified version of Serenity with cross-shard communication where users can send funds and messages across different shards
Final version with various tweaks and optimized features.
Despite Ethereum's continued bear market slump, the blockchain developers are constantly innovating and churning code upgrades to better the technology. This shows that the future, especially for Ethereum, looks bright.
Just recently, another proposed code upgrade – Constantinople – suggested for release this November/December failed at its test phase prompting the developers to postpone its release to early 2019. Several other code upgrade proposals are in the works as developers are working hard to improve the network.