Leading blockchain-based predictions marketplace Augur's complementary smart contracts platform Veil has announced its foreclosure over the coming days. In a Friday blog post, Veil Paul Fletcher-Hill wrote that his team "has decided to sunset the Veil product" and that it was "was a tough decision to make."
Veil just launched earlier this year as a sort of extension to Augur's popular predictions marketplace.
Augur uses smart contracts based on the Ethereum blockchain to enable its users to place bets on future events using the Ethereum ether cryptocurrency. MakerDAO's DAI stablecoin (also based on Ethereum) was added as another option for settling bets on the platform.
Creation of new markets on the Veil platform has been disabled as of the announcement but the UI will be available for access to users through July 24th.
During this time, Veil requests its users with active markets to close their bets and withdraw their 'wrapped' Veil ether tokens in exchange for Ether tokens before the UI is taken offline.
According to Hill, the source code for the Veil product will be available on the GitHub platform as open source for any other developer willing to pick up the torch to "relaunch it in their own way."
But why are Hill and his team disabling support for Veil? Well, according to Hill, the product may have been too technical for new cryptocurrency users and may have been way ahead of its time.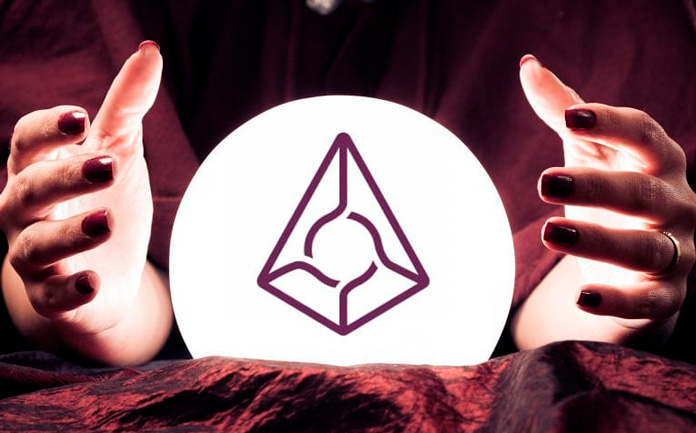 We didn't offer a good onboarding experience. Crypto as a user base is still early, and we didn't make it easy enough for users without crypto or a wallet to get started. We believe that cryptocurrencies and the decentralized web will have profound effects on our future. But today the community of users is small, and we think there are higher impact products and services we can build for the immediate future.
Hill also offered two more possible issues responsible for the project failure: regulations, and lack of prioritization. Veil was neither decentralized nor was it regulated.
According to Hill, its prospective users were in search of either, a fully regulated or a fully decentralized platform and providing a middle-ground product was too hard. "It's hard to offer something in between that people find valuable," he said.
In addition, Hill highlighted that he and his team tried to do too much with the project offering betting, insurance, derivatives all at once.
Therefore Veil offered a generalized form of its platform, something that may have spread the team's efforts too thin. "Focused versions of any of these verticals may be better for users than the generalized form."
Following the failure of Veil, the team is not disintegrating but instead will move together as one to the next project which should be revealed soon.
So while we're sunsetting the Veil product, the Veil team and company will continue as is. We have a number of projects we've been working on internally that we can't wait to share with the community.
---
If you found this article interesting, here you can find more Ethereum News