Popular internet browsing company Opera is updating its desktop software to the much anticipated 'Reborn 3' edition. Reborn 3 ships with some cool innovations including an integrated cryptocurrency wallet supporting the popular cryptocurrency Ether [ETH] and several decentralized applications (dApps) based on the Ethereum blockchain.
The new browser update rolls for all desktop versions including the Mac, Windows, and Linux platforms. According to the announcement published to the official Opera blog on Tuesday, the new browser now "includes Web 3-support and a Crypto Wallet, an important new feature. It allows you to browse and make transactions the blockchain-based Internet of the future, also known as Web 3."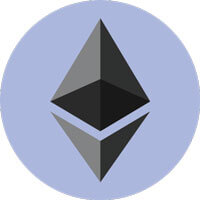 In a move aimed at increasing the users' privacy and security on the notoriously unregulated blockchain world, the browser also includes an inbuilt virtual private network (VPN) and an ad-blocker. These features are not available by default on most popular browsers and therefore they make a nice addition to the Reborn 3 iteration. In addition, the desktop browser will now be linked to the mobile Android version in order to effectively use the wallet.
According to the press release announcement, the browser syncs in real time with the mobile application to enable the user to sign transactions or browser a web-3 based website. This feature, according to the release ensures that private keys remain in the smartphone of the user, therefore, increasing the security of the funds held by the user as well as their identity.
"In practice, whenever they need to identify themselves to a Web 3 website or sign a transaction on the blockchain, users get a notification on their smartphone," the company said adding that the users "can confirm it in the same way they unlock their system, using, for example, facial recognition or their fingerprint."
According to a previous statement by Opera's product manager Charles Hame, the company aims to bring cryptocurrency to the mainstream and not just for speculative and investment purposes but to enable everyday use by average Joe. Hame said at the time that,
"Our hope is that this will accelerate the transition of cryptocurrencies from speculation and investment to being used for actual payments and transactions in our users' daily lives."
Earlier last month, Opera also announced the launch of Opera Touch for iOS, the mobile version of the Opera browser for the iOS platform which also ships with the web-3 features and cryptocurrency wallet similar to its Android counterpart.