The latest data shows that the number of issued ETH tokens was less than burned ones in the network in the last seven days. It marks a deflationary week for Ethereum.
A negative issuance was something expected in the Ethereum network as we get closer to The Merge, but the number of burned ETH tokens is rising very sharply. Because of the high gas fees and increasing demand for the network, about 13,000 ETH tokens are burning per day. It's about $55 million based on the current price of ETH in US dollars.
Many experts have said before that deflation might only happen on Ethereum after the switch to the PoS protocol. But we're now seeing a deflationary network sooner than that. Anthony Sassano published an article on The Daily Gwei describing the current situation and the reasons behind the deflationary state in the Ethereum network. He believes that the EIP-1559 protocol hasn't been responsible for an increasing gas fee. On the contrary, because of the high demand for these kinds of tokens, we're seeing a smooth network.
One important fact is that users still believe in Ethereum and make use of it for most of their transactions. More than $50 million is being burned every day for settling transactions on this network. It means an increased gas fee hasn't stopped people from using the Ethereum network.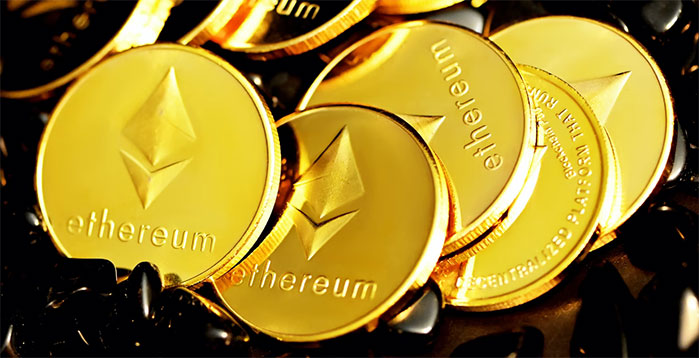 Anthony believes a high gas fee isn't a problem for people to use Ethereum. In fact, he says that Ethereum L1 will remain the same and serve high-value transactions. But layer-two solutions are here to help mainstream users benefit from the network easier.
Although layer-two solutions are great for people who wish to use Ethereum more easily, there are still many things that should be solved for a better experience. Anthony continues:
"Speaking of layer 2's – they are obviously seeing a lot of adoption lately, and I'm encouraged every time I see someone change their tune about Ethereum after using one of them. In saying that, there is still a large UX barrier for most users onboarding onto layer 2, and that is the layer 1 bridging costs."
Ethereum is currently experiencing very high demand. And the current state is great for ETH holders, not miners. The more ETH burned, the more price rise we can expect for this token. After all, it seems Ethereum is still the king in terms of usage among new blockchains, and alternative solutions still have a long way ahead to attract users.
---
If you found this article interesting, here you can find more Ethereum News