The evolution of the technologies obeys to the solution of the problems of each moment, contributing from these answers the new realities. The problems in the universe of cryptocurrencies do not escape the possibility of receiving increasingly sophisticated improvements, and neither do the exchanges of cryptocurrencies. ETERBASE is precisely one of those answers and we will talk about them here.
ETERBASE brings together the best practices of exchanges in existing cryptocurrencies and eliminates the bad ones to establish the new gold standard for exchanges of digital assets. This innovative second wave exchange platform, as they are known, is also combined with the financial industry.
ETERBASE offers its clients the security they seek to take care of their digital assets, but also excellent commercial tools at Wall Street level for all, no matter what level of commercial experience they have. In addition, with just one click, users will have access to a series of powerful features instead of navigating through page after page with disordered information.
The first wave of cryptocurrency exchanges did a great job, because it achieved the incorporation of technology connoisseurs into the financial world and millions of people around the world had the opportunity to access cryptocurrencies, however, they did not provide masses a simple solution to use digital assets, and we must take into account that for the industry to grow in adoption, new exchanges should provide users with the best possible experience.
The remarkable improvements of ETERBASE
These deficiencies were noted by a group of experts who created ETERBASE. Like traditional financial institutions, ETERBASE complies with all existing financial regulations, adheres to the most stringent and solid legal frameworks to provide a safer business experience for its clients.
ETERBASE has developed a long-term vision regarding its platform, its designers were responsible for adapting it so that each time the number of merchants who wish to use it is greater.
The ETERBASE team is available 24 hours a day, 7 days a week to provide technical support to its clients; They will provide any help to users with any problem or question they may have. They will also have technical support for the exchange of cryptocurrencies, where they will only talk with a chatbot or an automated email server.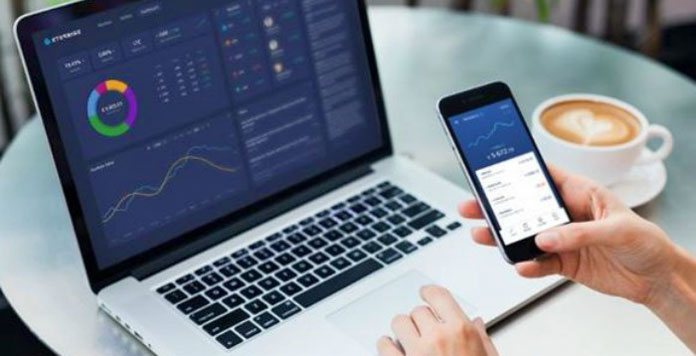 The ETERBASE customer service system implements a service focused on the human being, ensuring that every inquiry and request is addressed quickly, effectively and at a personal level.
In order to make it easier for new users to access and use the platform, ETERBASE designed the exchange interface, with which any process will be simple and customers will quickly get used to it.
The subaccounts allow a high degree of personalization and administration in a range of digital assets, all of which will be managed through the account's home screen.
On the other hand, social tradingwill allow all traders to interact and engage with market leaders and experts, providing them with information on new business strategies, while professional traders can get rewards for providing positive market signals and feedback.
ETERBASE will grant its users a debit card to spend their cryptocurrencies easily during daily purchases. They will no longer have to worry about who will accept the cryptocurrency or how to change tokens as a fiduciary money.
To know more details about this platform, we suggest you follow them on Twitter  and join their Telegram  channel to stay up to date on all their news.