On January 21, Craig Wright, the Australian computer scientist who claims to be Bitcoin inventor Satoshi Nakamoto, threatened legal action against the owners of many websites that were hosting Bitcoin Whitepaper.
On that day, teams of bitcoin.org and bitcoincore.org received allegations of copyright infringement from Craig Wright's lawyers. In the letter sent to the mentioned websites, Craig Wright, as Bitcoin inventor, claimed to be the legal copyright holder of the Bitcoin whitepaper and demanded to remove the locally hosted copies of Bitcoin whitepaper from their website.
Bitcoincore.org removed the whitepaper but the other party, bitcoin.org, refused to take down the paper. The owner of bitcoin.org who calls himself 'Cobra' remained determined showing the intensions of not to do what he was asked for. On February 4, he wrote:
"Today was the deadline for me to stop hosting the whitepaper, otherwise I would be sued.
It's still up"
But the threat of legal action is not the only story. On February 1, Cobra tweeted that he was threatened to be shot by a BitcoinSV (BSV) supporter. Cobra wrote:
"I've received a death threat from someone associated with the BSV community.
This person somehow discovered one of my business numbers, called me up, and made clear they would "shoot me point-blank" once they find my personal information."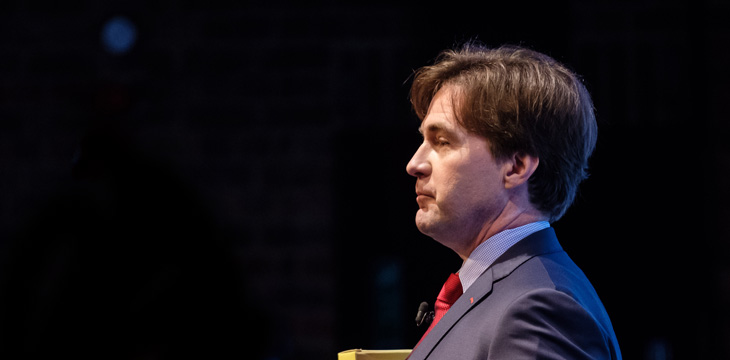 But despite Wright's threats, the community came together and the Bitcoin white paper issue also saw a massive increase in the number of websites hosting the paper. As reported, following Wright's claims that he owns the Bitcoin paper's copyrights, the municipal government of Miami uploaded the paper on its website. The Columbian government website is now also hosting the paper.
Moreover, on February 5, the Cryptocurrency Open Patent Alliance (COPA) also joined the fight as they sent a letter to the law firm Ontier LLP asking for more evidence that bolsters Wright's claims on Bitcoin paper. The letter requires answers to nine questions that ask exact dates of when Wright allegedly wrote the paper, the location at which he was at that time, and other people who helped Wright authoring the paper. COPA further asks if Ontier's client held the copyright since authoring the paper.
COPA has given Ontier LLP and his client two weeks to respond to the questions and letter. The homepage of COPA's website reads:
"As such, we stand in solidarity with the crypto community by hosting the Bitcoin Whitepaper on our website.
COPA believes that we have the legal right to host this original bitcoin whitepaper and that any claims purporting to constrain its free availability are baseless."
Retweeting the COPA letter, Square Crypto wrote:
"We don't care who created bitcoin, just who didn't."
---
If you found this article interesting, here you can find more Bitcoin news